I like cheese. I like bread. I like eggs… And what if we mix it all together? What will happen? For example, such a tasty salty cake!
Cheese Loaf
We need:
300 g Gouda cheese
1 bundle of parsley
1 onion
300 g old bread cut into cubes
135 g butter
300 ml of milk
2 eggs
2 tablespoons of flour
2-3 tablespoons of oil
salt
black pepper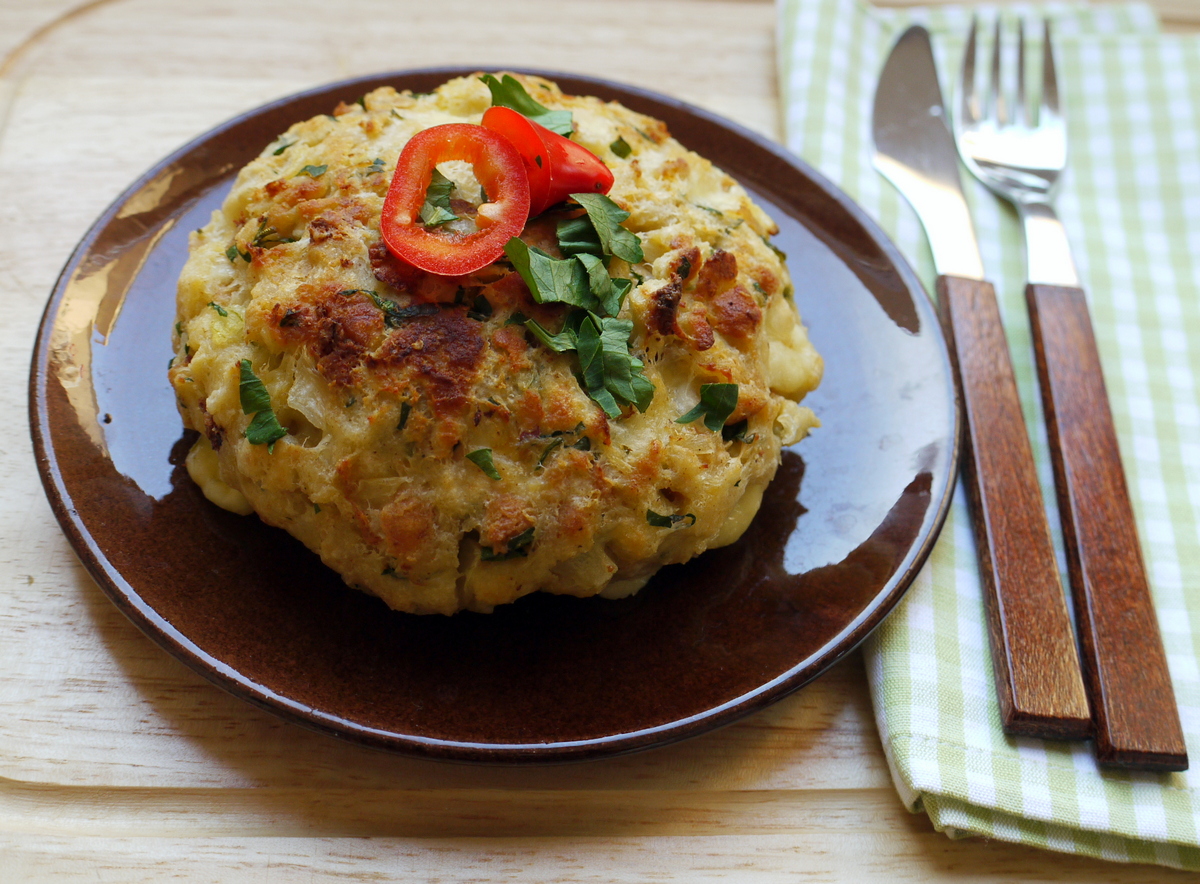 Method:
Cut the cheese into small cubes, chop the parsley and chop the onion finely. Mix bread, cheese and parsley in a bowl. In a frying pan, dissolve one tablespoon of butter and simmer onions, then pour milk in and warm slightly. Add it to the bread mixture, then mix in eggs and flour. Form a round loaf (or several smaller loaves). Heat half a butter in a pan and fry the loaf on it, add the other half of the butter and fry from the other side of the loaf. You can also bake up the loaf in the oven. Garnish with parsley and serve with salad.
For example, you can serve it with Shopska Salad: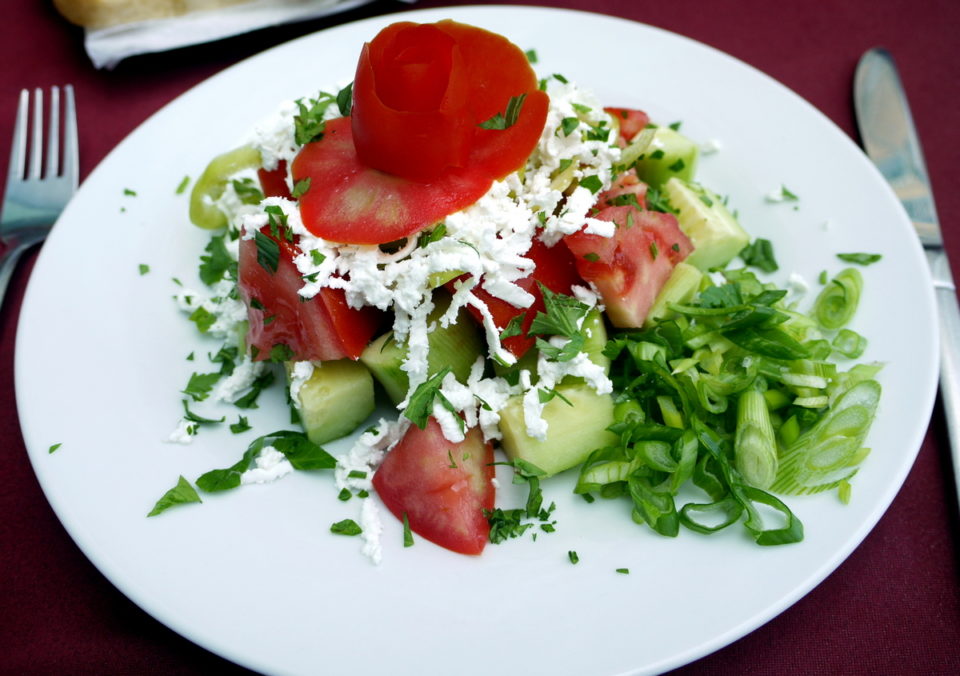 Text: © Copyright Ingrid, Travelpotpourri
Fotos: © Copyright Ingrid, Travelpotpourri