Baden bei Wien is a small city, only 30 km south of Vienna. Since Mai, it is visited mainly because of the roses which start to blossom. In the Doblhoff-park, colourful carpets of the gorgeous flowers spread out in front of you, bushes are full of roses and rich bunches of flowers hang over the banks and diffuse the nice heady fragrance into all corners of the park. This is the largest rosery in Austria.
These days, not only nice smelling flowers attract our attention, but also amazing, large photographs.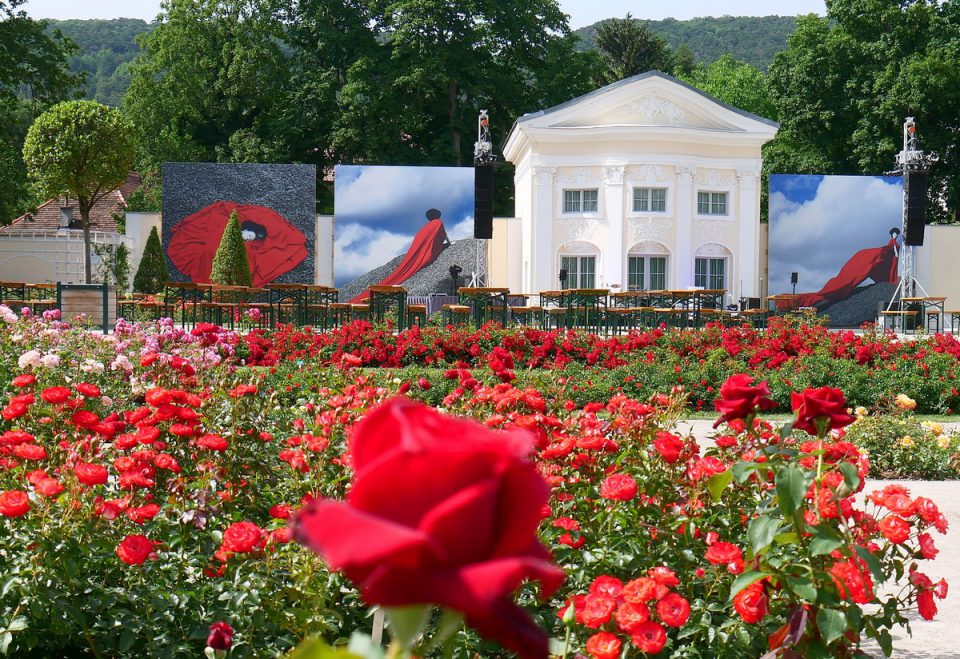 Near the orangery, there are three big pictures. First, you think it is another huge flower in the left image which even harmonizes with the beds of red roses in the foreground. Then you think a Japanese geisha is floating above the colourful palette of flowers. Finally, you come closer to read more information and then try to understand the purpose of the author, the contemporary Ethiopian photographer Aida Muluneh.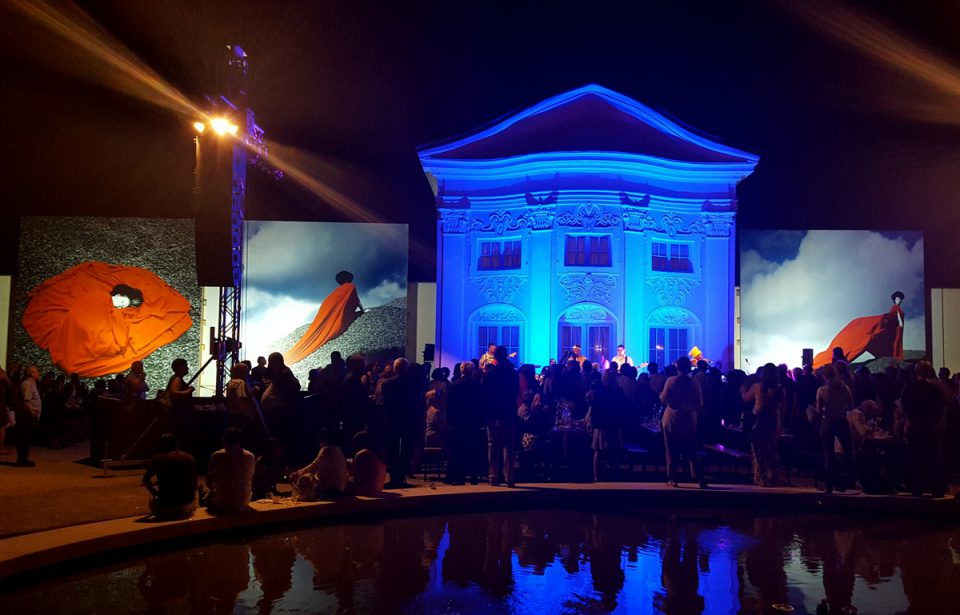 The biggest open-air Photo Festival in Europe was held by Jacques Rocher (the cosmetics company Yves Richer family) for the first time in 2004 at his birthplace La Gacilly. In 2018, the festival moved to Baden. And – what a good piece of news – it will be organized for at least all following four years here again!
Baden has changed into a city of images, into a large gallery where pictures are exhibited along a 4-km long line. Some of them are exhibited next to the statue of the famous composer Ludwig van Beethoven, one of the most important visitors of Baden.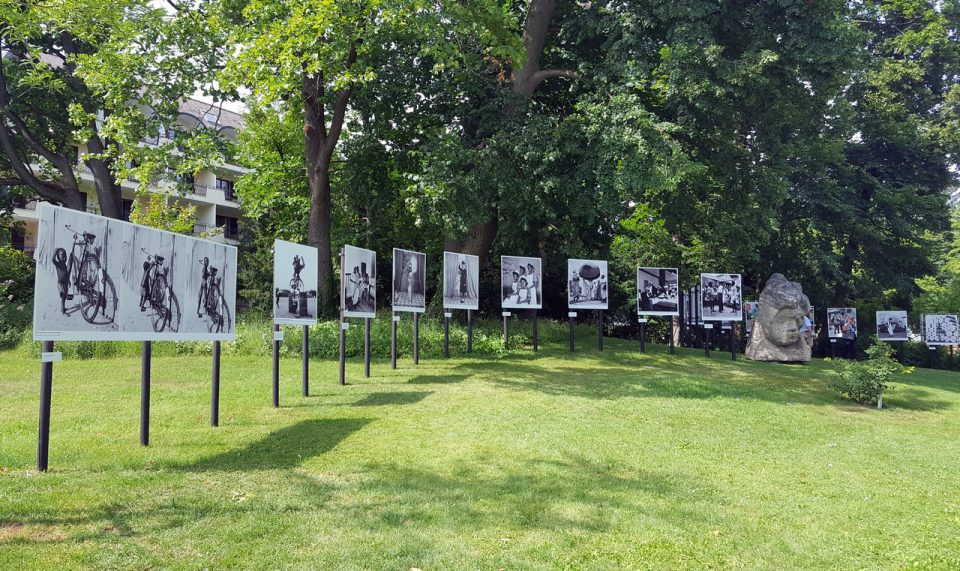 Many visitors are attracted to the "swimming gallery" at the small lake in the park with pictures of different animals with gestures and emotions resembling us, people.
As you can see, the main topic of the festival is Africa. However, there are no kitschy images of sunsets in an African landscape or glossy photographs of African animals. Here, every exhibited picture tells a story!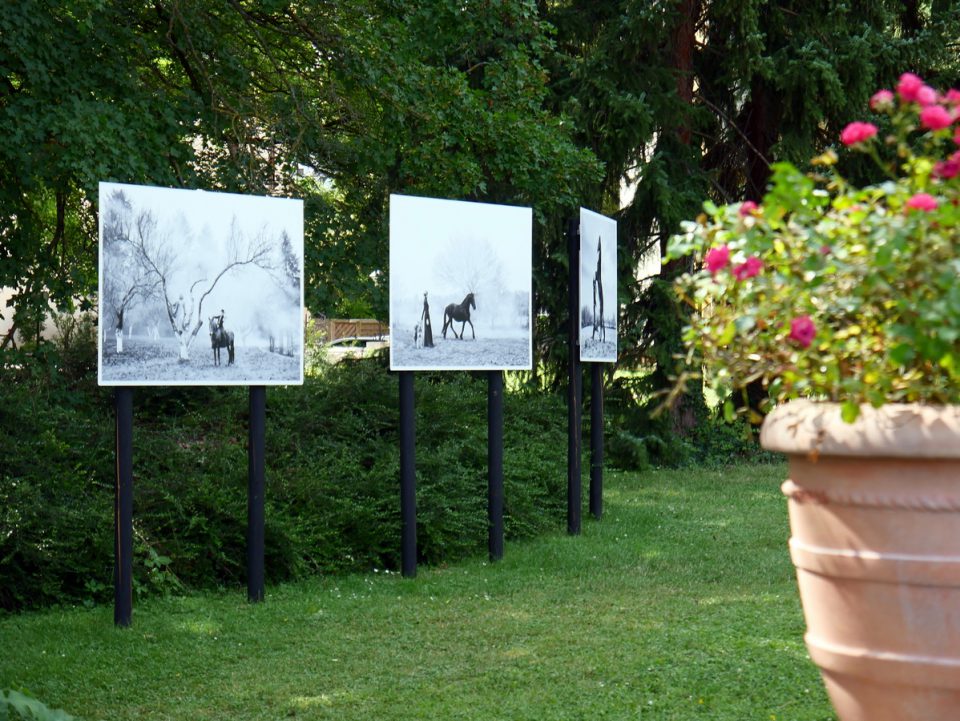 The lion looking directly at us as if he wants to ask why people are stealing his world. The natural jungle is transforming into a concrete one…
Nobody can stay unconcerned looking at the pictures of merciless hunters boasting of their African trophies or of poor animals which died just because of a unique piece on their bodies.
This is a relationship between humans and nature beyond my comprehension. These pictures raise questions, surprise and shock but fortunately, there are also other pictures that bring messages and give hope. It is good that people take a stop at these images and talk.
There are 2,000 photographs altogether taken by renowned photographers. There are animals in many of them, but mostly you can see people – individuals, families, groups in a studio, a street or in nature. It is fascinating to watch their expressions and emotions. I liked very much the collection of the black and white portraits made by Seydou Keita which come very well to the fore on the green natural background. Keita was a Malian photographer.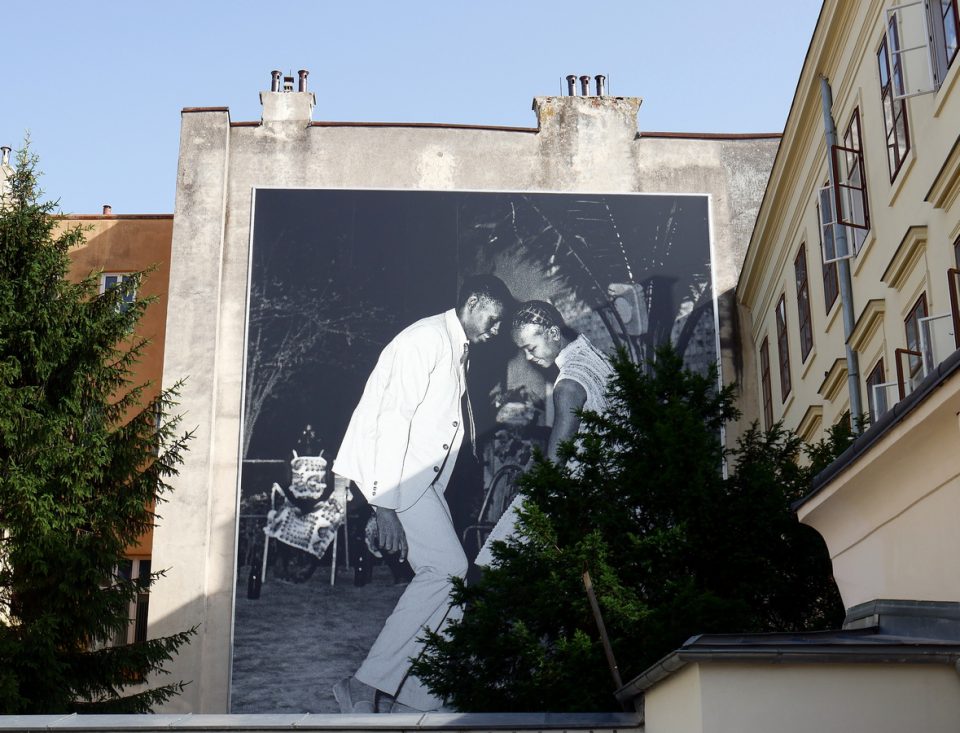 During the opening weekend, it was even possible to meet some of the photographers and talk with them about their works and moments they caught in their images – like Baudoin Mouanda, the Congolese photographer who explained to us the term "sapeurs", a subculture in the city of Brazzaville, the main motif of his images.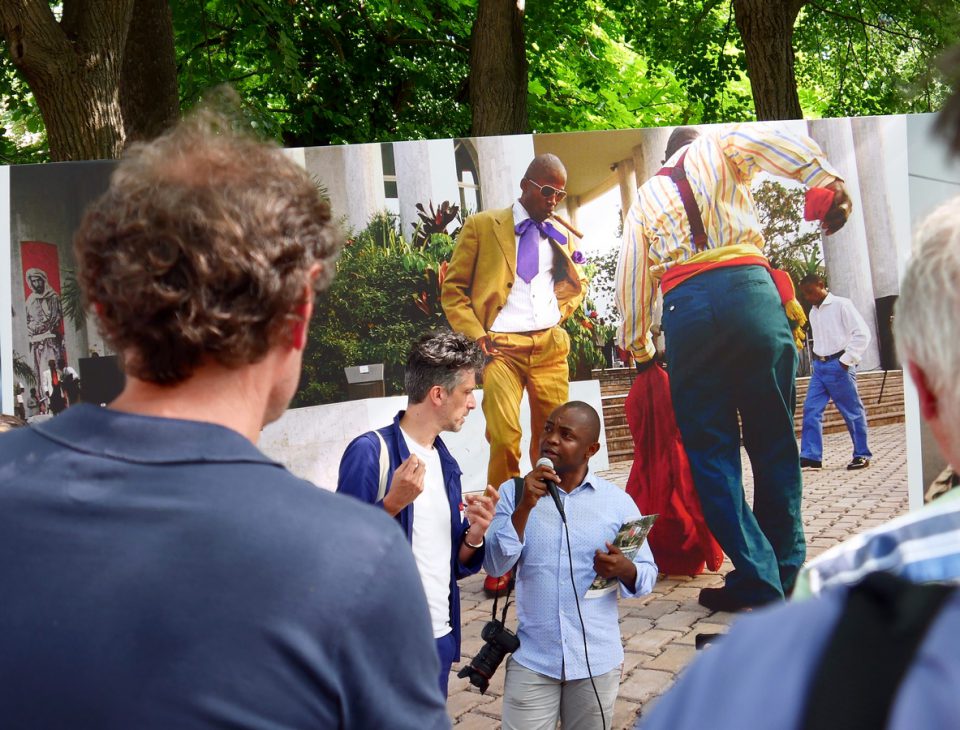 I think one of the saddest things is an abandoned house. That's why the collection of pictures made by photographer Nyani Quarmyne was one of the most touching to me. They depict Totope, a small fishing village in Ghana swept away by the sea waves due to climate change. There are the remains of houses and other buildings, once full of life, falling into ruins and their former inhabitants with big black sorrowful eyes…
I hope I excited your interest and hope you will come to Baden to visit this unique festival. If you won't manage now then next year for sure! The entrance is free!

There is a tourist information center at Brusattiplatz where you can get leaflets and maps. There are also several orientation plans in the area. You can get more information about the current events in Baden on the website of the Tourism Baden.

If you are visiting Vienna, you can take a special Badner-train from the Opera House to Baden. The timetable and prices: here
Text: © Copyright Ingrid, Travelpotpourri
Fotos: © Copyright Ingrid, Travelpotpourri