This was the winter a year ago. I was in Trenčín which is a city in western Slovakia. The city is dominated by a castle – the third-largest castle in Slovakia. The white blanket of snow and frozen icicles gave fairytale magic to the castle.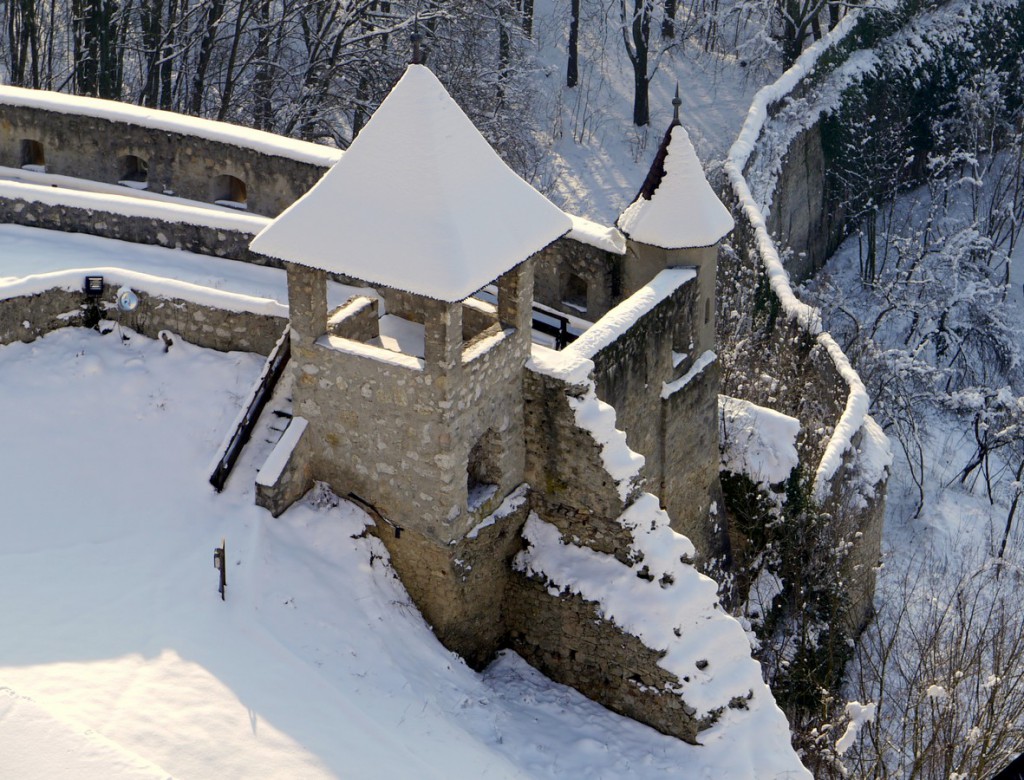 Snow also completely covered the benches in the yard.
We could make our own snowballs for this cannon…
This is the castle well. The well of love. There is a story about a beautiful Turkish girl Fatima, who was the captive of the castle's lord Štefan Zápoľský. Omar was in love with Fatima. He promised to dig a well in the castle rock to set Fatima free. It took him three years until he could fill the first goblet with water. He handed it over to Zápoľský saying: "You truly have water, Zápoľský, but you have no heart!" And he left the castle with his beloved Fatima. However, this is only a legend. The well was dug by local people. But a legend about true love sounds better, doesn't it?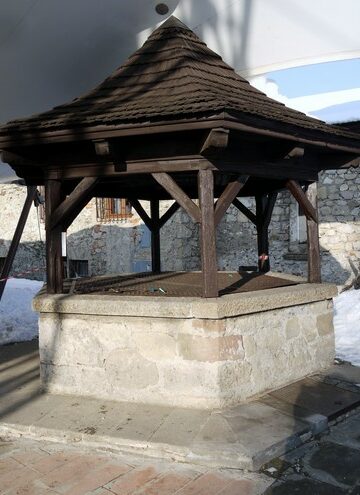 The story about Omar and Fatima comes alive in the near hotel Elizabeth as well. There is an 8-meter-long crystal chandelier in the hotel lobby which symbolizes the tears of Fatima. Beneath it, there is a copy of the castle well in a glass part of the floor. The hotel is a member of the Association of Historic Hotels – not because of the legend about Omar and Fatima, but because of a Roman inscription that is nearly 2000 years old. You can see it only from the hotel summer terrace. It is a rarity in Europe!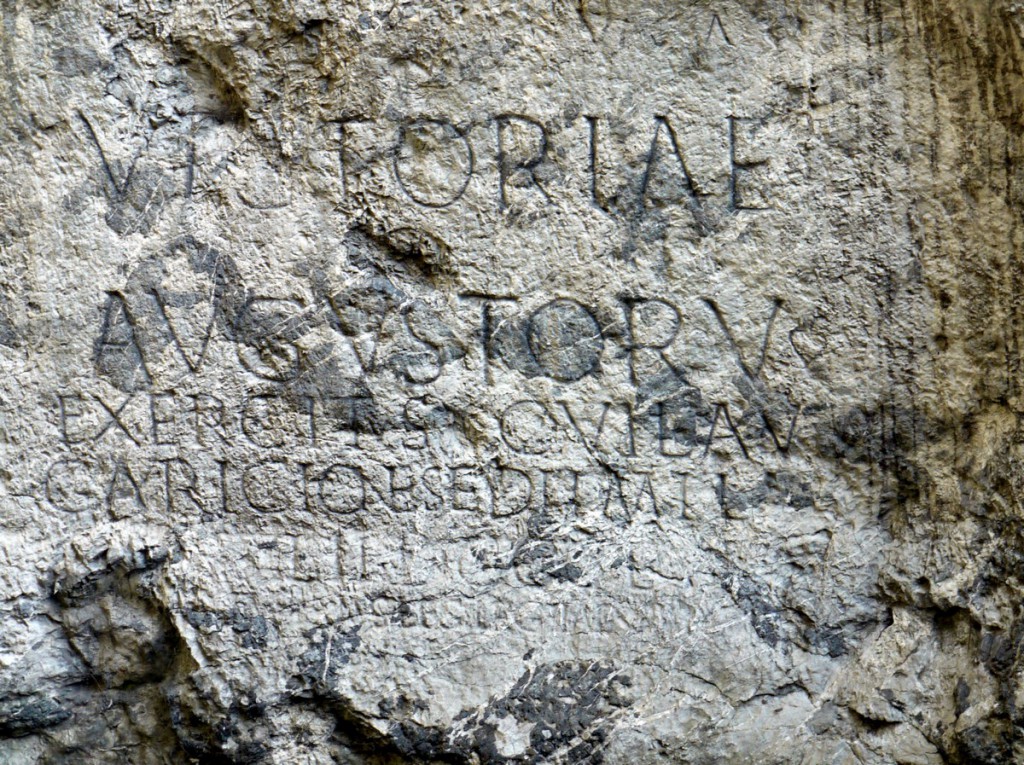 Victoriae Augustorum exercitus, qui Laugaricione sedit, mil(ites) l(egiones) II DCCCLV. (Maximi)anus leg(atus leg)ionis II Ad(iutricis) cur(avit) f(aciendum) (Done by 855 Legionaries of the Augustus victorious army, who are stationed in Laugaricio. Done under supervision of Maximus legatus of II legion.)
The history of the hotel is also interesting. It was built by baron Armin Popper who wanted to compete with Viennese elegant and representative hotels. He named it "Erszebet Szalo" which means Elisabeth in Hungarian as he was a big admirer of the Austrian empress Sisi. The hotel was opened in 1902 and immediately became part of the social and cultural life of the city. However, the baron did not only like the beautiful Sisi but also gambling. The first casino in Slovakia was opened in the hotel (which is still working) and the baron lost his hotel in cards.
Foto: Marketing Hotel Elizabeth Trenčín
The name of the cafe in Art Nouveau style still reminds of the admiration of the baron for the empress. You can sit here enjoying a good coffee and watching the life on the street through very large beautiful windows.