In the past, nuts were not only used as decoration to be hung on a Christmas tree but in the winter, they served as an important food supplement, which is why people used to give them as a present as well. Various tools have been invented to crack them. Today, wooden nutcrackers in the form of kings, generals, gendarmes and other uniformed figures are still sold at the Christmas markets, like in Vienna, but these are mainly used for Christmas decorations.
I am sure that not only in our family, but we also cannot imagine Christmas without a Czech film tale about Cinderella and her three magic hazelnuts. Maybe that's why these Christmas nut-shaped cookies belong to of our favorites. I have this recipe from my best friend Janka.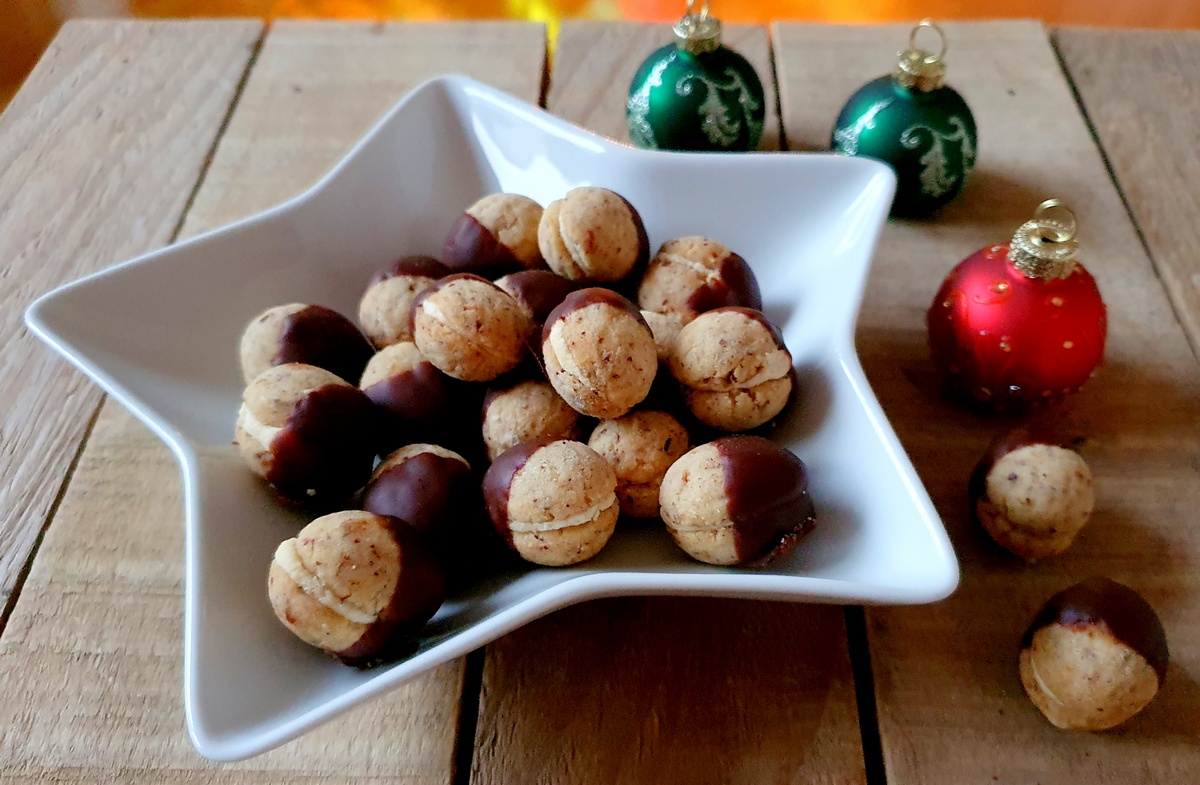 Christmas Nuts
We need:
300 g of flour
300 g semolina
300 g butter
200 g powdered sugar
250 g ground nuts
1 egg
vanilla sugar
For filling:
4 eggs
200 g sugar
200 g butter
vanilla sugar
Method:
Mix all the ingredients and make a dough. Press the dough into greased and floured nut moulds. Bake at 180°C until pink-brown. Fill the cooled nut halves with the filling and stick them together. Filling: whisk the eggs and sugar over the steam until the mass thickens. Allow to cool and then add to the blended butter. Cookies can also be decorated with chocolate.
Text: © Copyright Ingrid, Travelpotpourri
Fotos: © Copyright Ingrid, Travelpotpourri