The city of Ried im Innkreis is located in Upper Austria and is probably known mainly to sportsmen because the famous winter and summer sports equipment under the brand Fischer is produced here. There is also an interesting museum that I wrote about in the article: Ried im Innkreis. One of the most precious exhibits is the over 200 years old crib, in front of which in 1818, the most famous Christmas song Silent Night was performed by both authors for the first time.
After an intensive visit to the museum we walked around the town, but then it was time to satisfy our hunger. Near the center, there is the inn Riedberg where everything revolves around beer. And around the owner – Karel Zuser Jr. as well, because his portrait can be found also in the logo of the company. As soon as he began to speak, it was clear that beer was his great passion, in addition, he is also a qualified sommelier of beer.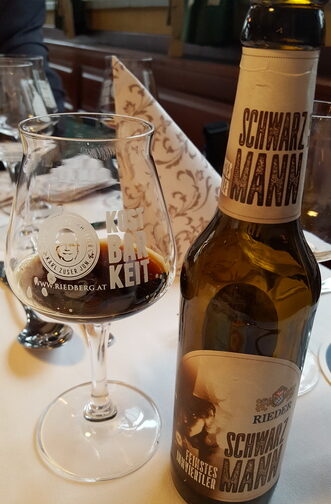 They prepared a three-course menu for us, where not only was every meal served with a special beer, but this beverage was also an important ingredient in the preparation of all the dishes. They offered us celery cream soup softened with beer and an excellent veal in beer with beer dumplings, while Mr Karl himself decorated everyone's gravy with beer foam.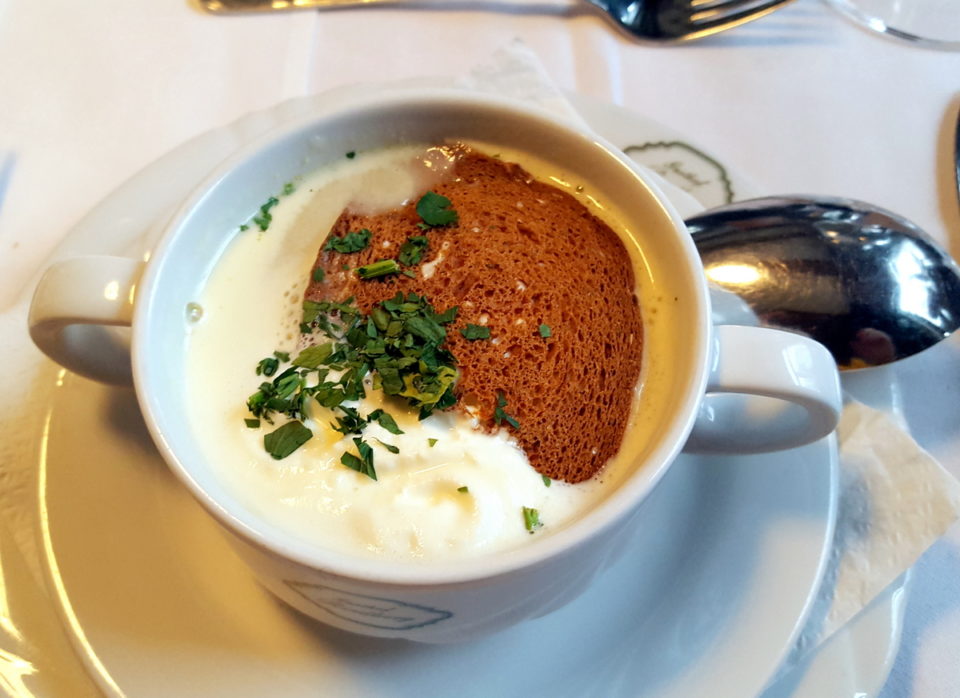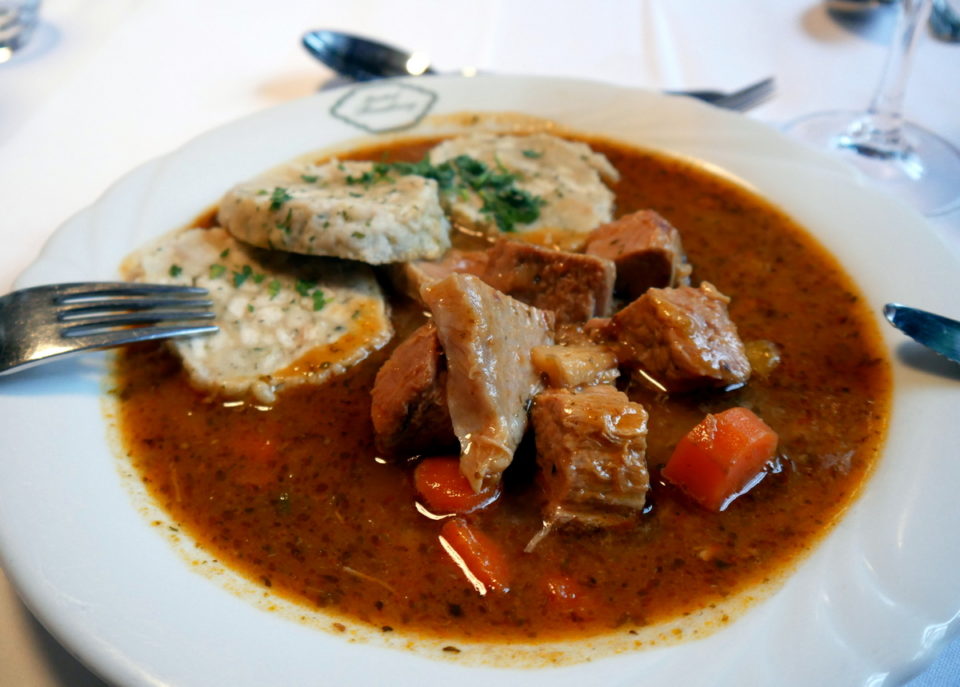 However, the highlight of our lunch was the dessert, which even has the word beer – Bier in German – incorporated into its name: Bieramisu (Beeramisu). Although I do not drink beer normally, I must say that all the meals offered were very tasty and Mr Karl even shared the recipe for preparing his beer tiramisu with us. And don't worry, you can also order coffee or tea for dessert, not only beer again! 🙂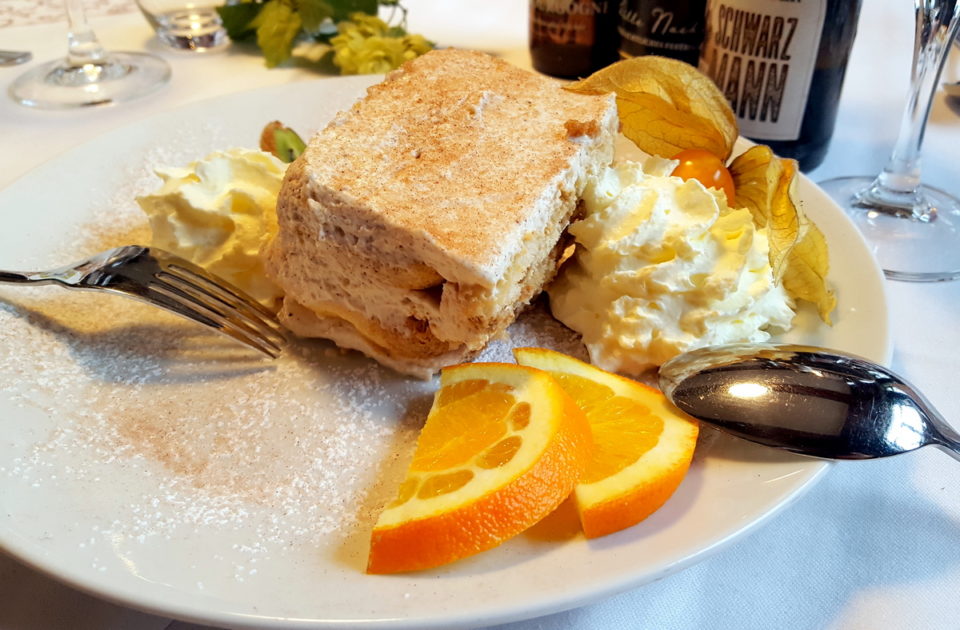 Beeramisu
We Need:
250 g curd cheese
125 ml whipped cream
250 ml Qimic (Qimic is a combination of whipped cream and gelatin and can be replaced by 250 ml whipped cream, in which 6 slices of gelatin are dissolved)
250 g Mascarpone
30 pcs ladyfingers
dark beer
cocoa powder
sugar
grated peel from 1,5 organic orange
vanilla sugar
Method:
Whisk the whipped cream and put it in the cold. In a second bowl, whisk the curd cheese, Qimic and Mascarpone until a homogeneous mix is produced. Add orange peel, sugar and vanilla sugar to taste. Then gently mix in the whipped cream. Soak the sponge biscuits in beer and alternately place the soaked biscuits and cream in a larger bowl. Store in the refrigerator for 5 hours. Sprinkle with cocoa before serving.
The Riedberg inn has 13 rooms and offers various accommodation packages combined with a similar menu and beer tasting. More information: www.riedberg.at
After a hearty lunch, Mr Karl took us to his cellar, which is his pride. It stores over 300 different domestic and foreign beers – light and dark, strong and light, sweet and bitter… You can even taste beer sorts which are usually not available anymore.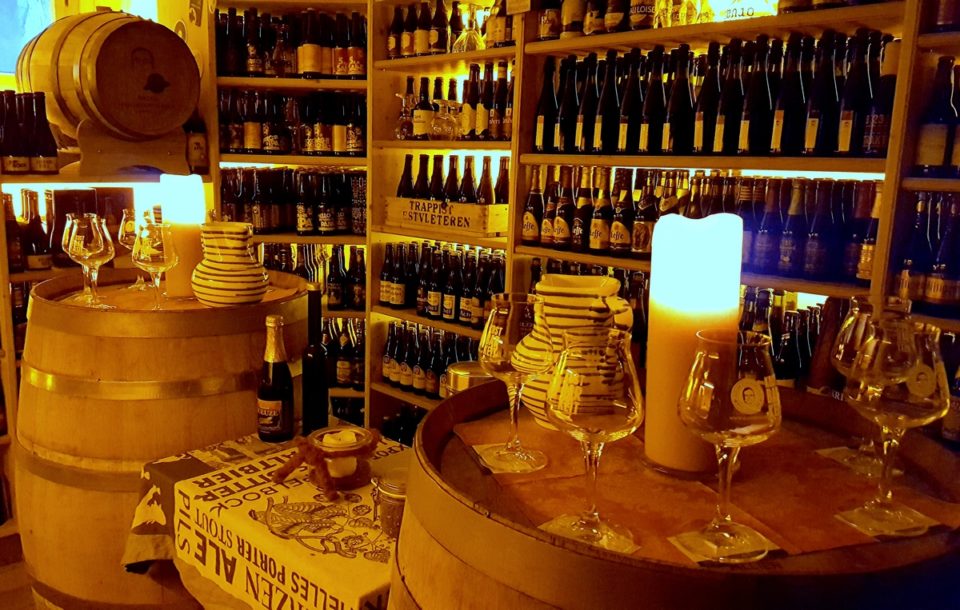 In the shop, you can also choose other specialties: beer pralines, chocolate, liqueurs, jams, jellies and pasta, but also a beer mug or glass.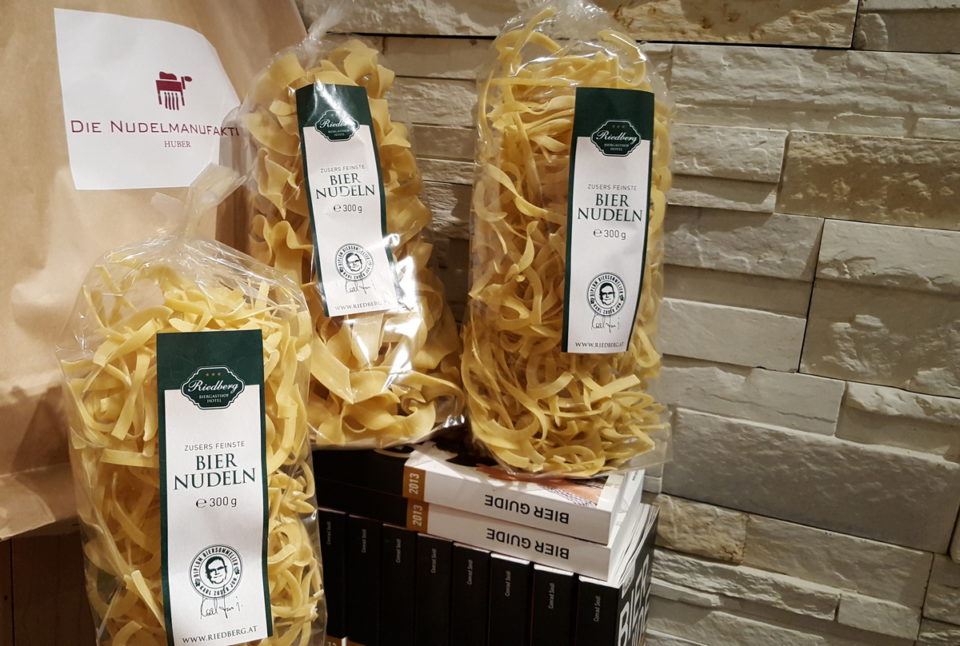 If you decide to visit Ried im Innkreis, don't miss the Riedberg inn, excellent food and beer await you here. And don't forget that, here, for the toast, you should say: Darauf ein Bier! (A beer on it!)
Text: © Copyright Ingrid, Travelpotpourri
Fotos: © Copyright Ingrid, Travelpotpourri