Christmas markets are over? Never mind! You can still recall that atmosphere by cooking punch at your home. Especially, if you serve it in a mug you brought as a souvenir from your last visit to a Christmas market.
Punch – the name of this drink reveals also its origin. It comes from the Sanskrit word "five" – it means that the drink was created in India and consisted of five ingredients which is documented in the oldest preserved recipe from 1638. The original ingredients were: araq (an alcoholic drink made of rice), water, spices, sugar and lemon juice. The sailors and travellers of the British East India Company introduced the drink to Europe in the 17th century, together with other interesting and until then unknown products. However, on its long journey, some ingredients were changed. The British replaced the araq with rum which was very popular at that time and they also substituted water for their favourite tea. Later, the tea was replaced with red wine and the rum with other stronger alcoholic drinks. There were also many experiments with spices; especially cinnamon, cloves and nutmeg were added to punch.
Today, the punch is a symbol of the pre-Christmas atmosphere like the Christmas tree is a symbol of Christmas. I prefer the orange punch.
Orange Punch
We need:
0,5 l water
3 bags orange tea
100 ml orange syrup
0,5 l orange juice
0,3 – 0,5 l red wine
100 ml rum
2 sticks cinnamon
1 tsp cloves
½ tsp star anise
sugar
orange
pomegranate
lump sugar
Method:
Put all liquid ingredients, tea, spices, some orange slides and some pomegranate seeds in a pot and slowly bring to boil. If the punch is not sweet enough, add some sugar. Serve hot.
Extra tip:
Dip some lumps of sugar into a strong rum (80 %), put them on an orange slice, light it and serve with a burning flame.
Do you have any Christmas mugs of our collection? Or do you posses another one from any other Christmas market? Send us a picture on: info@travelpotpourri.net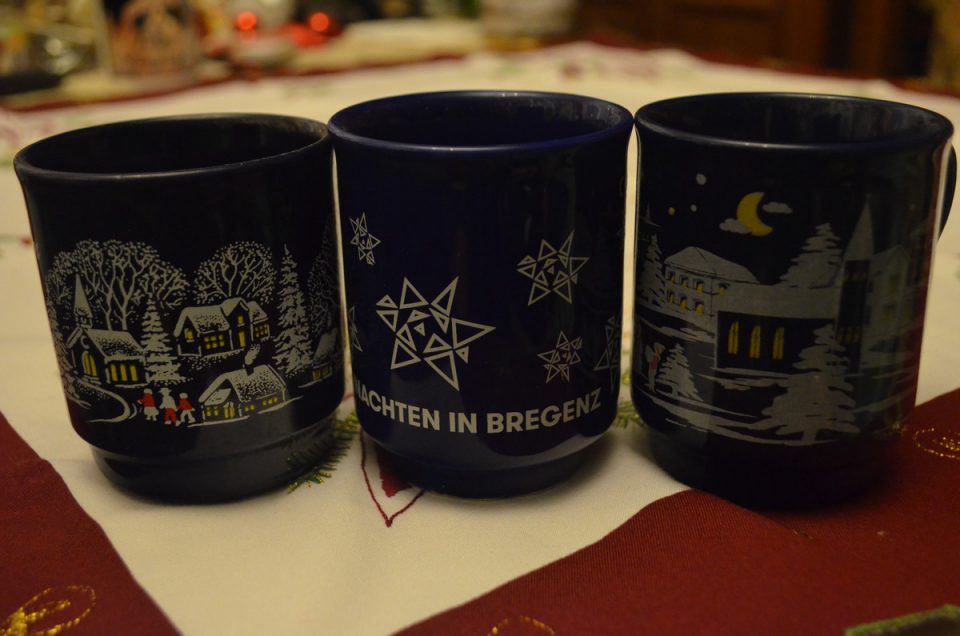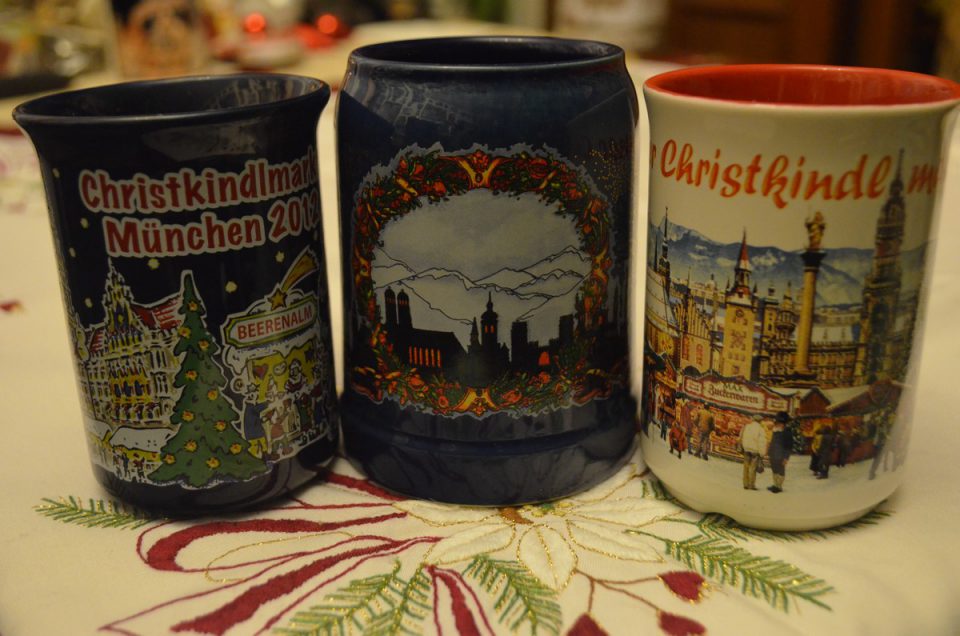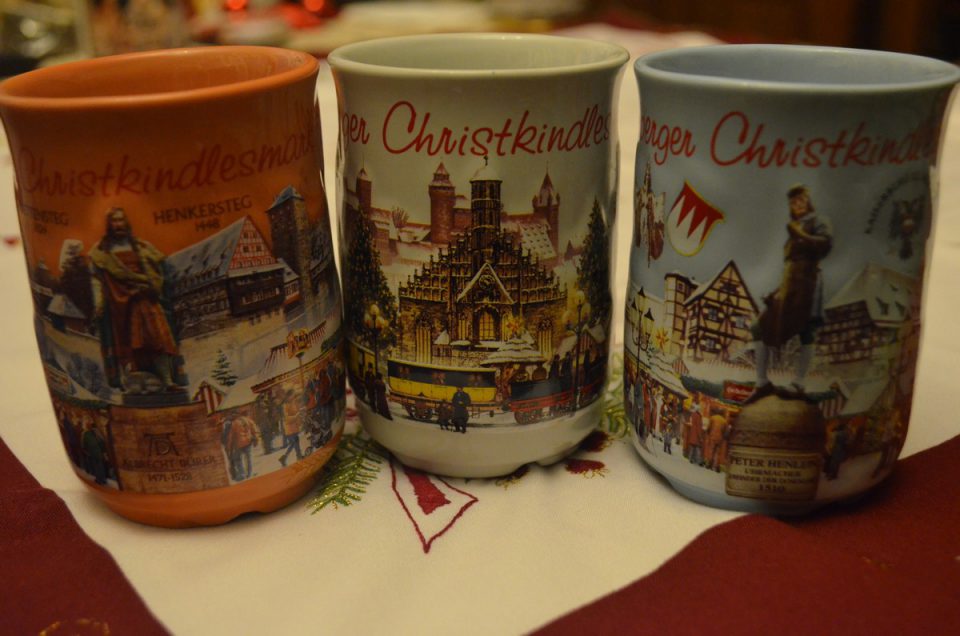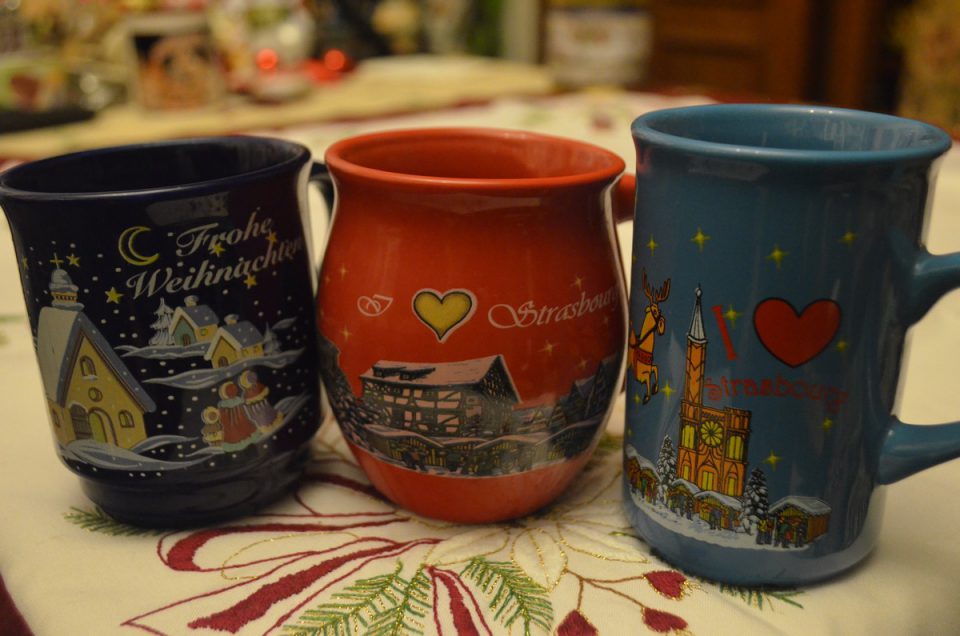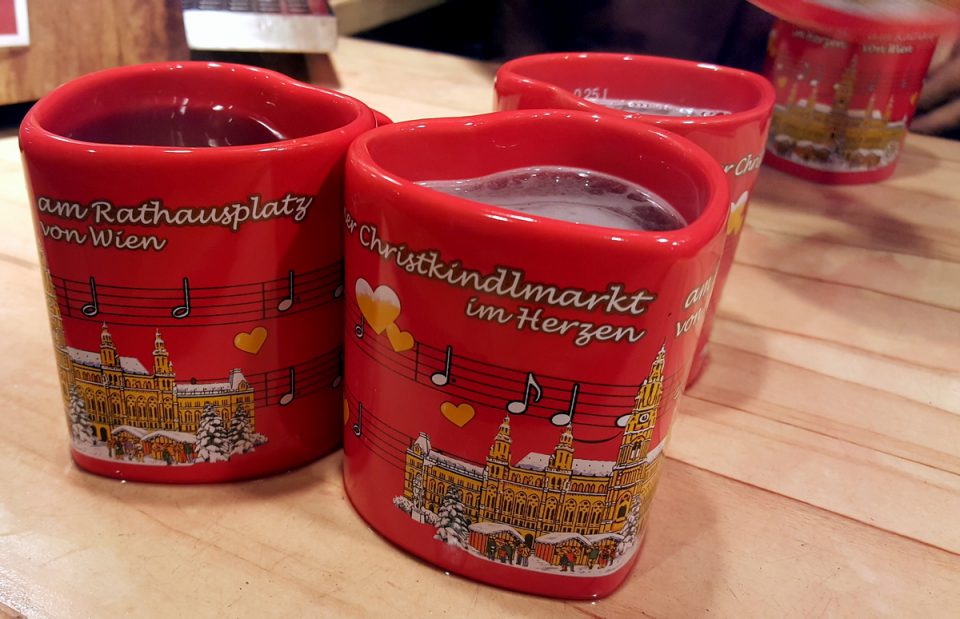 Dear friends and followers, we wish you

a

Happy New Year and we are looking

forward

to meet you again on our blog!
Ingrid a Robert
Text: © Copyright Ingrid, Travelpotpourri
Fotos: © Copyright Ingrid, Robert, Travelpotpourri