One day, I heard a story about an English ambassador in the 19th century who let import water from London during his mission in the Austrian monarchy to be able to prepare real English tea for himself. On the other side, his Austrian colleague ordered water to be sent from his country to London to enjoy Viennese coffee…
I have to confess before I came to Vienna I did not drink coffee at all. I liked how it smelled but nothing more. However, one day we were invited to the company Julius Meinl and of course they presented their coffee to us as well. Also later, I often was in a situation here in Vienna when I could not refuse the offered drink because I didn't want to be impolite. Step by step, I found the taste of coffee not so bad and finally understood that coffee and Vienna simple belong together like salt and pepper!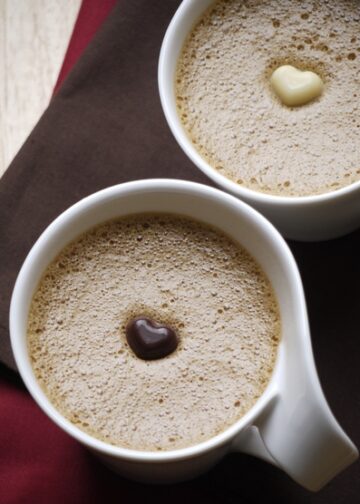 But can you imagine that at the end of the 17th century in Vienna nobody had known coffee yet? People struggled with totally different problems at that time, especially if we are talking about the year 1683. After their victorious campaign through the entire Balkans, Ottoman forces were standing in front of the gates of Vienna and had besieged the city already for two months. Ernst Rüdiger von Starhemberg, the military commander of the city of Vienna, sent his messengers to seek help. One of them gained eternal glory. It was Georg Franz Kolschitzky – a courier or a spy (you can choose what you prefer) who spoke Turkish and was able to move easily in the camp of the enemy in his Turkish attire and with a fez on his head. In September, the Polish king Jan III Sobieski arrived to help Vienna, defeated the Turks and forced them to take to their heels. In their haste, the Ottomans had left not only more than 100 cannons in the abandoned camp but also about 500 sacks full with strange beans. The Viennese thought it was camel feed so they decided to burn the sacks. Kolschitzky recognized the smell of roasted coffee very quickly because he knew it from the time of his secret mission. When the emperor was to give him a merit award, Kolschitzky asked – in addition to 200 ducats, a house and a privilege to open a business – for some of those sacks. This was his starting capital because it is said that he had started the first coffee house in Vienna. Even more – when the Viennese didn't like the new drink because it was too bitter for them, he stirred a portion of milk into coffee and created a "melange" – the most popular coffee beverage in Vienna until today.
Sometimes people say that Kolschitzky even served croissants with the coffee in his coffee house – a kind of pastry in a half-moon shape as a symbol of the victory over the Turks. Hearing this, historians shake their heads. The legend about Kolschitzky is both amazing and interesting but almost nothing is true. 🙂
According to the notice of the Imperial Court Chamber from January 17, 1685, the first person who was given the privilege to "brew Turkish beverages like coffee, tea and sorbet to earn his living" in Vienna was Johannes Diodato (also Theodat), an Armenian merchant who had traded in Turkish goods like spices, carpets and leather products even before. Still, you have to agree that Kolschitzky's story is much more attractive. This may be a reason why a street in the 4th district of Vienna is named after him. On the house where this street crosses the street Favoritenstrasse, you can also find a statue of George Kolschitzky in his Turkish disguise, holding a tray with a cup of coffee in his hand…
The first coffee house in Vienna was opened by Diodato. It was the beginning of the famous Viennese coffee house tradition which is on the UNESCO list of intangible cultural heritage since October 2011. And what is this typical Viennese coffee house? Next time more about it.
Now it's time for a break and a cup of good coffee… 🙂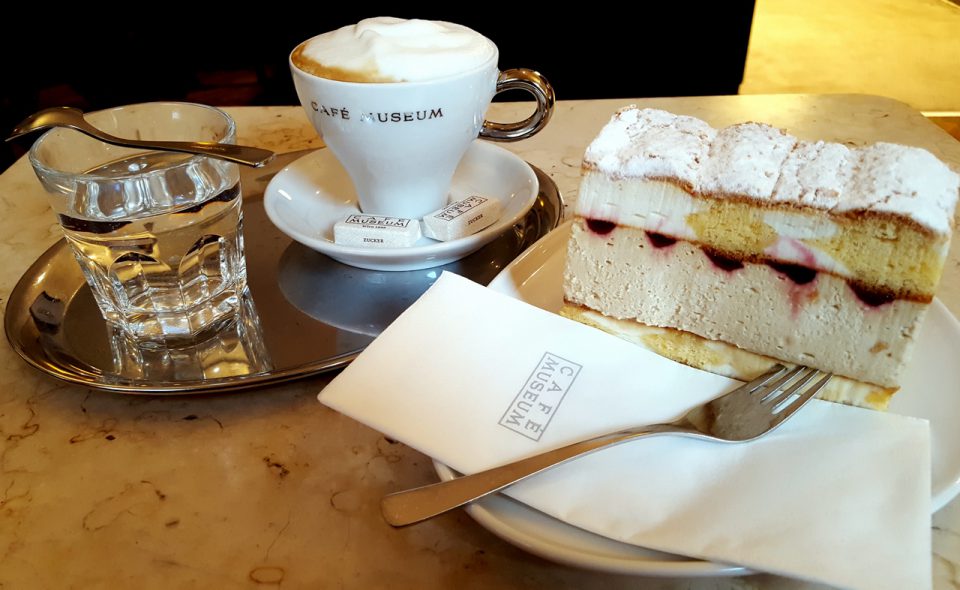 You can read also:
Kaffeehaus – Traditional Viennese Coffee House
Text: © Copyright Ingrid, Travelpotpourri
Fotos: © Copyright Ingrid, Travelpotpouri