Surely you too have recipes that always succeed. In my collection, this is one of them. It is interesting to note that as a child I had not known broccoli at all. And yet, already the greatest gourmets in ancient Rome had enjoyed this type of vegetable! But it seems that the Italians did not rush to export broccoli to other parts of Europe, it did not happen until the second half of the 20th century. Even the name comes from Italian! It is the plural of the word broccolo, which means an offset, a sprout.
Broccoli is one of my favorite vegetables, I also like its deep green color which stands out nicely in various dishes. However, in Sicily, purple broccoli is also grown, so I hope to taste that one one day too.
And here is my favorite recipe. Bon appetite!
Broccoli Pie with Carrots
We need:
1 broccoli
2 smaller carrots
4 eggs
150 g of flour
200 ml of milk
200 g cream cheese
125 ml of sour cream
salt
pine nuts or almond shavings
Method:
Boil broccoli and carrots in salted water for about 15 minutes. Cut the carrots into thicker slices. Whip snow from egg whites. Mix the yolks with a mixer with salt, flour, milk and 50 g of cheese. Mix in the snow. Grease a baking pan well and dust with flour. Pour the egg mass into the pan. Melt 150 g of cheese in sour cream in a small pot. Spread broccoli roses and carrot slices on the egg mass, pour cheese sauce and sprinkle with pine nuts or almond shavings. Bake in an oven preheated to 180°C for about 30 minutes. Serve with tomato salad or white yogurt.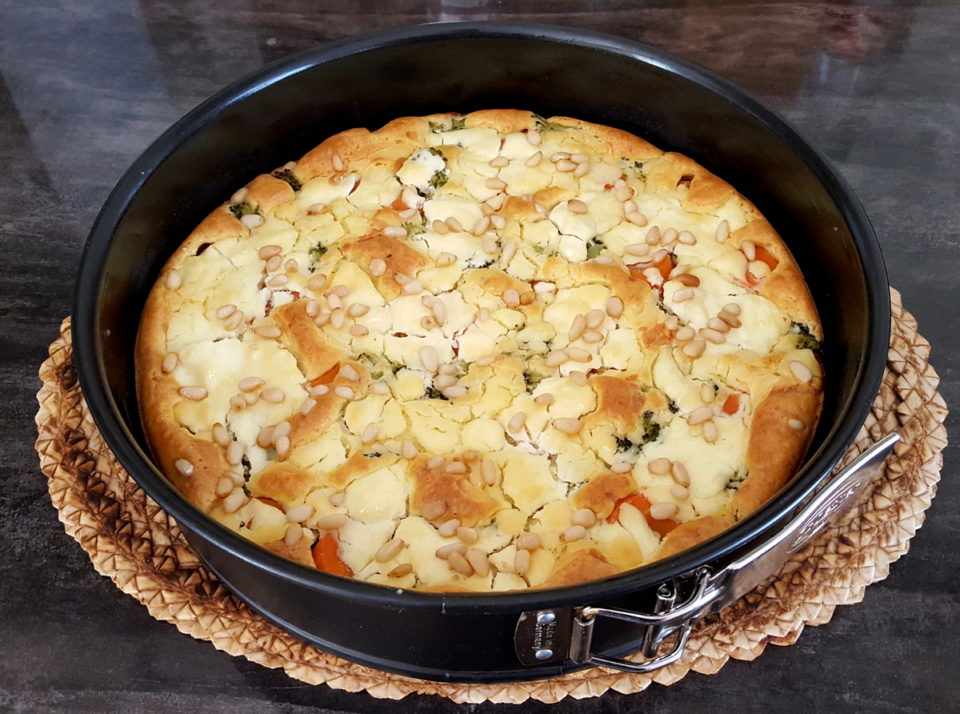 You can also try this recipe with broccoli:
Broccoli soup with wild garlic
Text: © Copyright Ingrid, Travelpotpourri
Photos: © Copyright Ingrid, Travelpotpourri