Bad Ischl is a spa town in the region Salzkammergut. Although it is a small town, in the past, it was the scene of very important decisions in the life of Franz Joseph, Emperor of the Habsburg Monarchy.
First, we have to say that already his parents had visited Bad Ischl regularly. After five unsuccessful pregnancies of Archduchess Sophie, the court physician recommended the saline baths in Ischl. Sophie tried several treatments and after that, she gave birth not only to the future ruler of the monarchy, but the couple received four sons and a daughter as well. The first three children were called "salt princes". The spa town became famous. "Ischl's Water" and even "Ischl's Air" were bottled and sent to many parts of the world.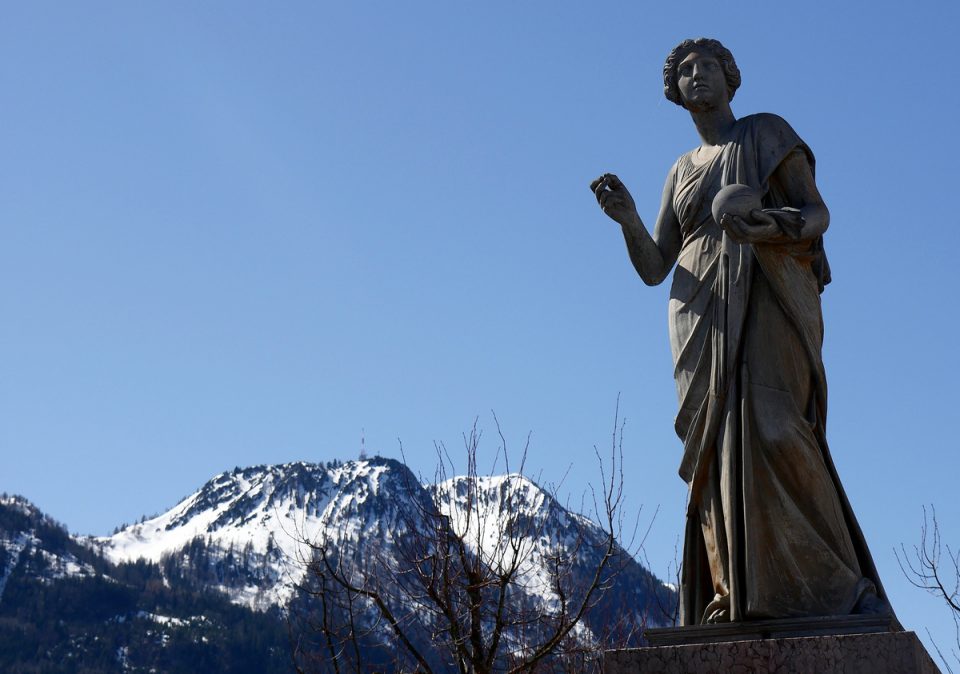 Bad Ischl is located at the confluence of the rivers Traun and Ischl. Standing on the shore of the Traun River and looking at the town, you will surely notice a big yellow house – Hotel Austria (since 1880) which belonged to the salt mining family Seeauer. The entire first floor used to be rented by the Archduke's family. Their son Franz Joseph used to regularly celebrate his birthday here.
The most famous engagement
On August 18, 1853, Franz Joseph turned 23, he was a young, handsome and slim man in a ceremonial uniform, a courteous man with good manners, an excellent dancer and actually, one of the most powerful rulers at that time. Of course, many women liked him. However, his mother Sophie had made a deal with her sister Ludovika, Princess of Bavaria, and invited her and her daughter Helene to celebrate the Emperor's birthday. On this occasion, Franz Joseph should have gotten engaged to Helene. Helene had a younger sister Elisabeth – Sisi but she was always overshadowed by Helene who was much more educated, admired and even more beautiful. Sisi was going through her first love disappointment so they took her also to Bad Ischl to help take her mind off things. On the day before the birthday, they arrived at the town very late. Ludovika had a strong migraine. They were in mourning for one of their aunts. And what's more, something happened what many travellers experience even today – their luggage didn't arrive. The coach with their chambermaids and festive gowns was still somewhere on the road.
Such an important moment and they had to meet Emperor in their dusty, simple and even black clothes! At least, they coiffured Helene perfectly while Sisi weaved her hair into two plaits by herself. The aunt Sophie invited them for a cup of tea and Franz Joseph was supposed to come a little bit later.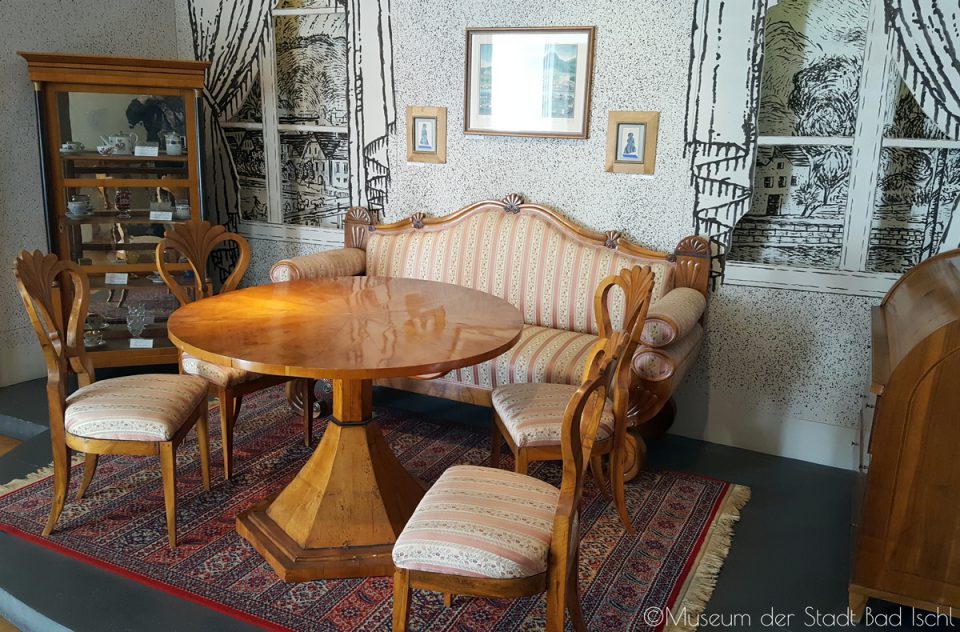 For Franz Joseph, it was love at first sight. But he fell in love with Sisi, not with Helene! It means: his 15-year-old cousin who wasn't a woman yet, who spoke with Bavarian dialect, loved nature, hiking, swimming, riding and fishing…
The next day, a dancing ball was organized. Sisi danced the very first two dances with a lieutenant. Franz was watching her the whole time. When he came to ask her for a dance, the lieutenant said: "I think I was dancing with our future Empress." Then the Emperor gave a small flower to Sisi. At that moment, all the present ladies understood that they had lost their beloved dancer. Only Sisi didn't understand yet what was happening. She said the following day: "I like him, but why should he be the Emperor? Why is he not a tailor?"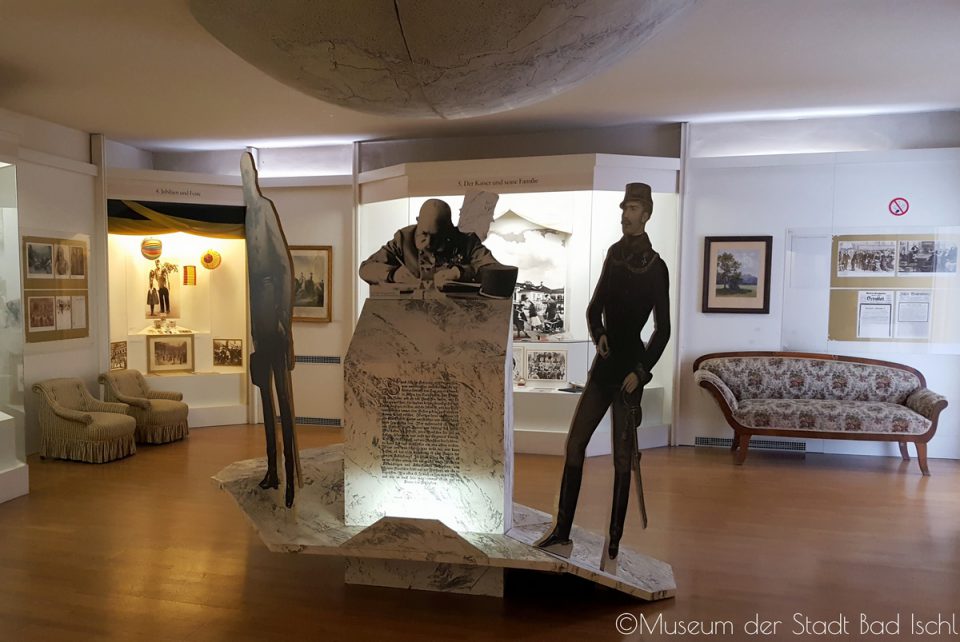 In the other rooms, you will get more information about the town, history of the salt mining in this region and also the life of simple people. A large exhibition is dedicated to music and theater and famous personalities who regularly visited the town like the composer Franz Lehár, actor Alexander Girardi and actress Katharina Schratt who was known as Franz Joseph's intimate friend. More info about the museum: here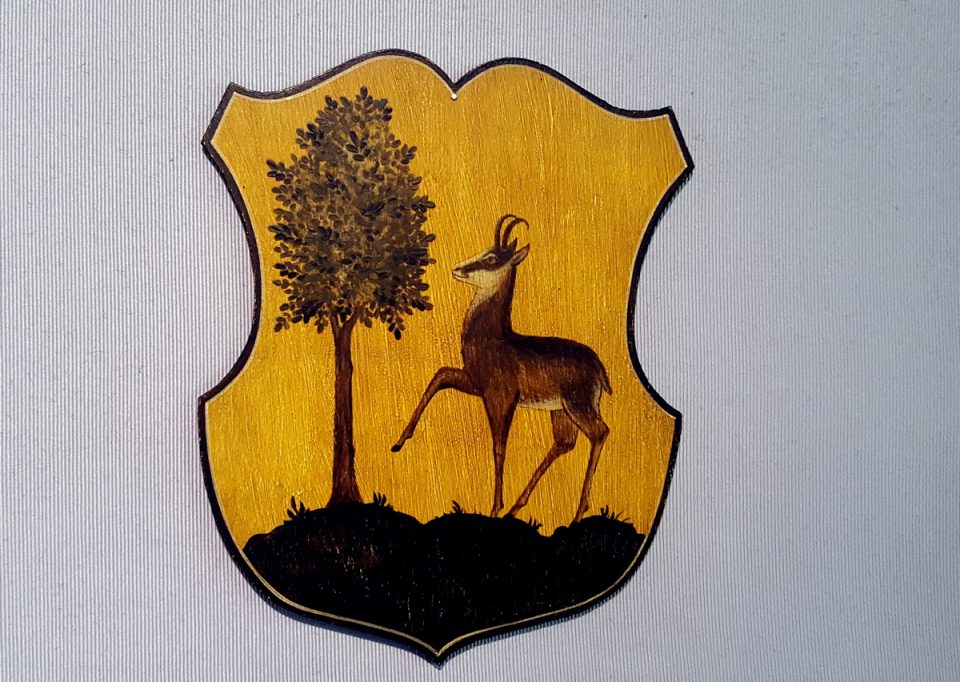 Other interesting sights in Bad Ischl
Go for a walk on the riverbank along the beautiful villas. When you reach the bridge, cross the river. If you are interested in music and Franz Lehár, then you should definitely visit Lehár Villa.
Lehár, the master of operetta, spent almost every summer in Bad Ischl since 1912 and composed here many of his works because as he said: "My best ideas came in Bad Ischl." The quayside was named after him in 1930 on the occasion of his 60th birthday.
St. Nicholas Church – on the following morning, after Franz Joseph had chosen Sisi to be his wife, all guests attended the holy mass. Archduchess Sophie moved aside in front of the entrance and let her niece Elisabeth enter the church. This was the signal for all people around that this young princess from Possenhofen will enter into the history of the Austrian monarchy.
However, Ludovika was concerned about Sisi. She knew both her daughter and the situation at the Viennese court. Nevertheless, you cannot give the Austrian Emperor the axe! So she better relied on Elisabeth's lucky star, because – as they used to say in Bavaria – a child born on Christmas, on a Sunday and even with one tooth already must have been a darling of fortune.
Imperial Villa
After the engagement, Sophie purchased a gorgeous villa in Bad Ischl with a large English park as a wedding gift for the future couple and let two additional wings be build so the ground plan of the building had a form of the letter E like Elisabeth.
It had been a paradise on earth as Franz Joseph once said. The Emperor's family spent here the summer months – far away from the Viennese court and its rigid protocol. The atmosphere here was much more intimate, much more familiar. This might be a reason why the villa is still in the possession of their descendants in direct line. It is open to the public in form of guided tours only. More info: here
This is the place where he signed the declaration of war against Serbia in 1914 and the manifesto "To My Peoples". This was his last state act in Ischl before he left for Vienna. He never returned to his beloved summer residence…
The magnificent large park in front of the villa just invites for a walk.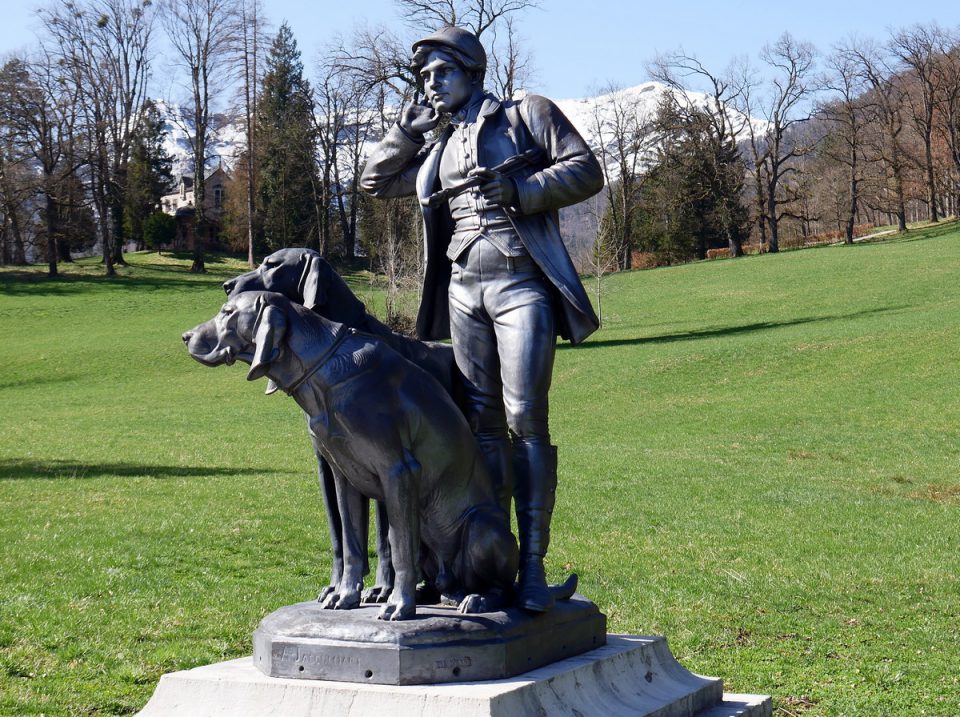 One of the paths leads to the Marble Castle, the former tea room where Sisi used to enjoy her cup of tea made of Alpine herbs. Now, it is the home of a Photo Museum. It was closed but I was rewarded with an amazing view.
It is said Elisabeth liked to come to Bad Ischl. In the beginning, it was the place which reminded her of Possenhofen in Bavaria where she spent her idyllic childhood. Later, as we know, she spent more time abroad escaping her husband, the Viennese court and her duties as the First Lady of the monarchy. But that's another story already…
Sweet temptations at Zauner
After a long lecture about the Austrian history, it's time to have something sweet. Bad Ischl is home to the traditional Austrian family company Zauner. Even in the past, they delivered their products to the imperial court so they were allowed to use the title K.u.K. – The Imperial and Royal Purveyor.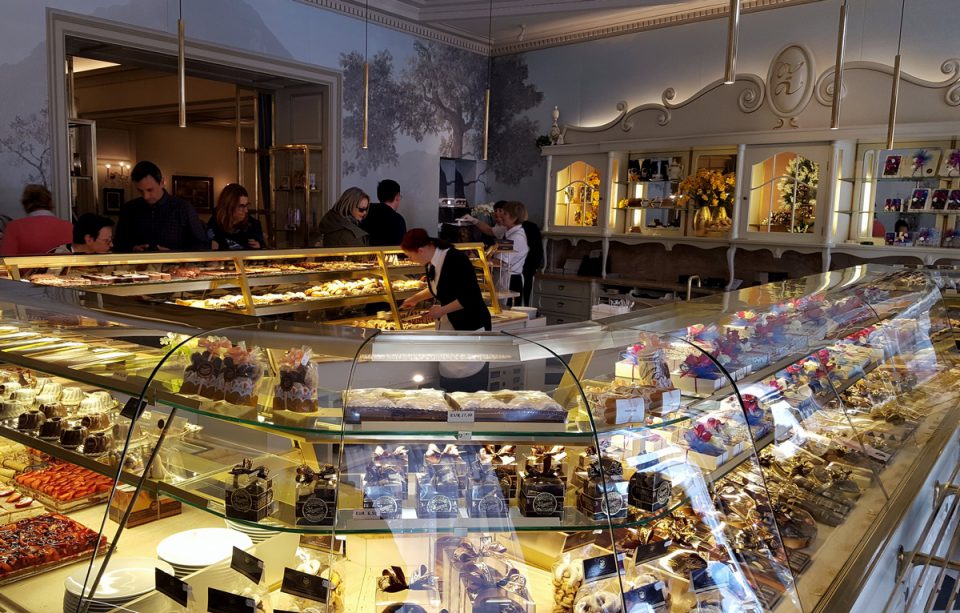 Josef Nickerl was a former confectioner in the well-known hotel Pupp in Carlsbad in Bohemia. When he came to Bad Ischl and found his job at Zauner, he started to improve the recipes and created Ischl's Wafers. As you can imagine, not always were the wafers perfect and suitable for sale. Nickerl chopped those wafers, mixed them with nougat, hazelnuts and chocolate and formed small biscuits for children. Anyway, they became very popular among adults as well. Nickerl and Victor Zauner kept trying, they added new ingredients and improved the consistency. They pressed the mixture in an elongated tin and after that covered it with a thick layer of chocolate. This is how the Zauner's stole was created in 1905. Now it is one of the important symbols of the town. I have to confess that it is too sweet for me so I prefer to take just a very small piece of it. But it is definitely a must to try in Bad Ischl!
And don't miss the small Happy Street (Glückgasse). A stone (Wetterstein) is hanging there which helps to check the weather. When I was there, the stone didn't move, it was dry and threw a shadow. I think you already now that we had nice weather… 🙂
My thanks to the direction of the Museum of the town Bad Ischl for allowing me to take pictures inside the museum which definitely enrich this article.
Text: © Copyright Ingrid, Travelpotpourri
Fotos: © Copyright Ingrid, Travelpotpourri