French architect Le Corbusier said that your eye would never be bored in Strasbourg. I think this is doubly true during the pre-Christmas period.
I have visited several cities during the time of the anticipation of the most beautiful holidays of the year – with festively illuminated streets and decorated shop windows. But Strasbourg surprised me anyway. There are not only Christmas trees and other traditional shop windows decorations. The rich decoration is literally falling down from windows, entrance portals or entire walls of houses. Sometimes, I felt like in a huge toy shop from an American movie – flashing lights, traditional Christmas toys, crazy kitsch, snowmen, live evergreen twigs, plush teddies (which had a sovereign superiority in numbers – there were brown, white, pink and also polar bears), deer, elk, squirrels, piglets (also with ham and salami), penguins, stars, Christmas balls and all kinds of other things…
The most decorated are bakeries, cafes, restaurants and pharmacies. And in some places, the deer even moves its antlers or a gift box opens and a cheerful figure pops out.
However, the shop windows is also well thought out and very imaginative. Did you ever think that a tree could be made of leather belts or wooden moulds for shoes? Or that a tailor's mannequin would be dressed in a Christmas tree?
I picked 30 photos for you from my recent visit to Strasbourg so you could at least be able to imagine the brightly colored, fancy pre-Christmas féerie in the streets of Strasbourg.
And don't forget to write a comment about what you liked most. My favourite is the pink house. 🙂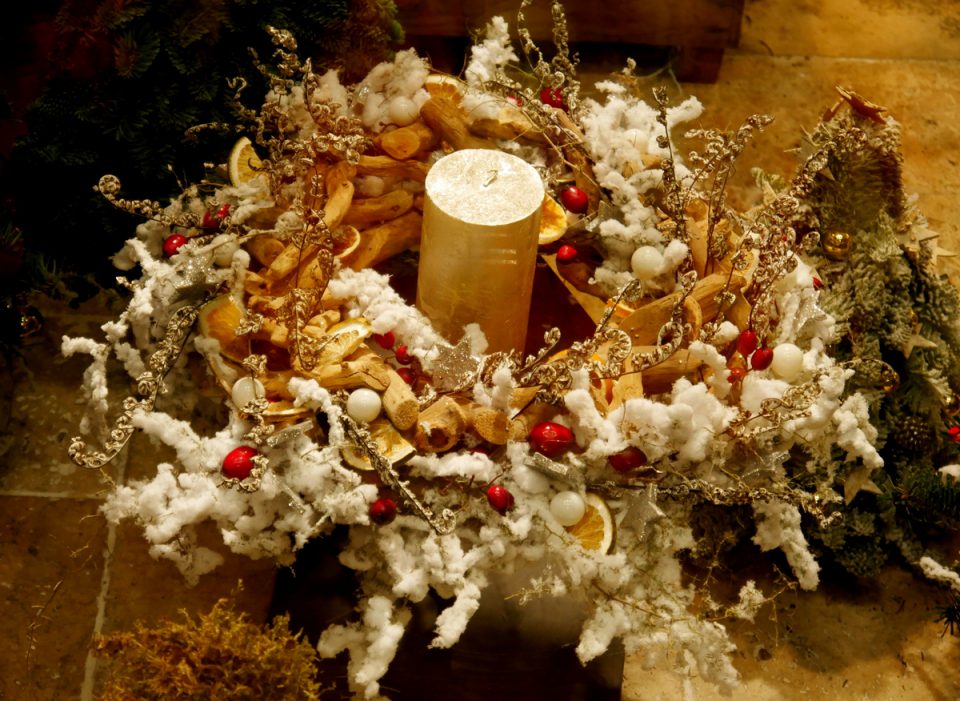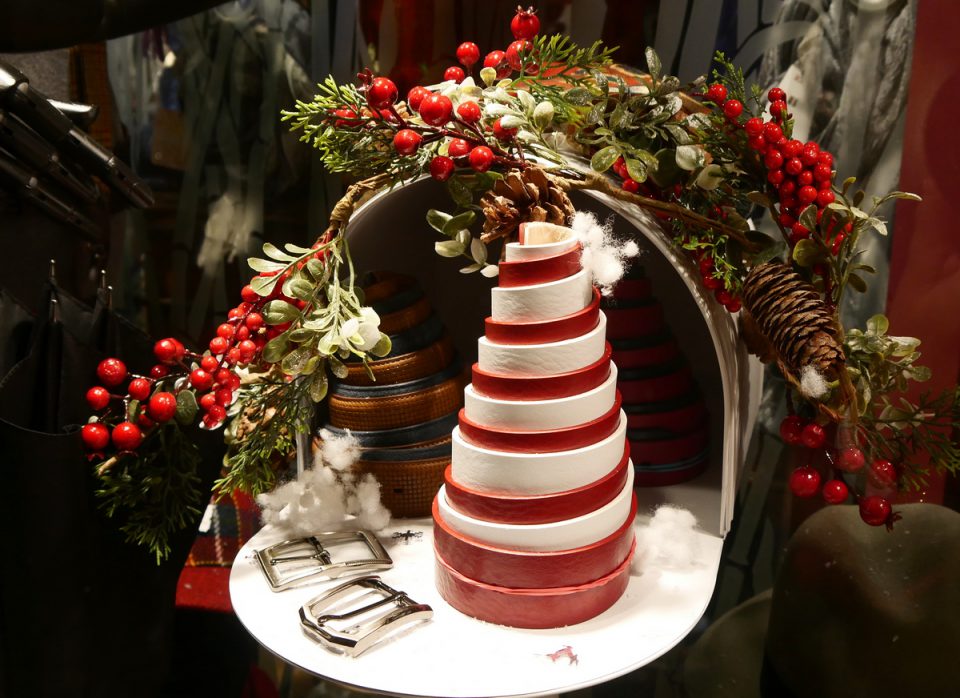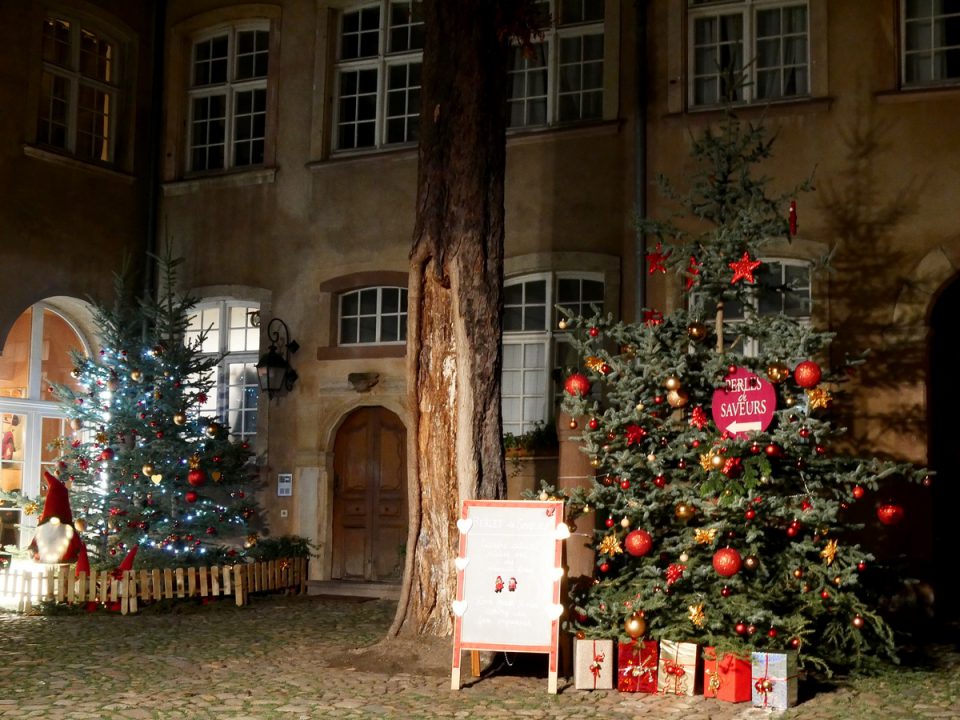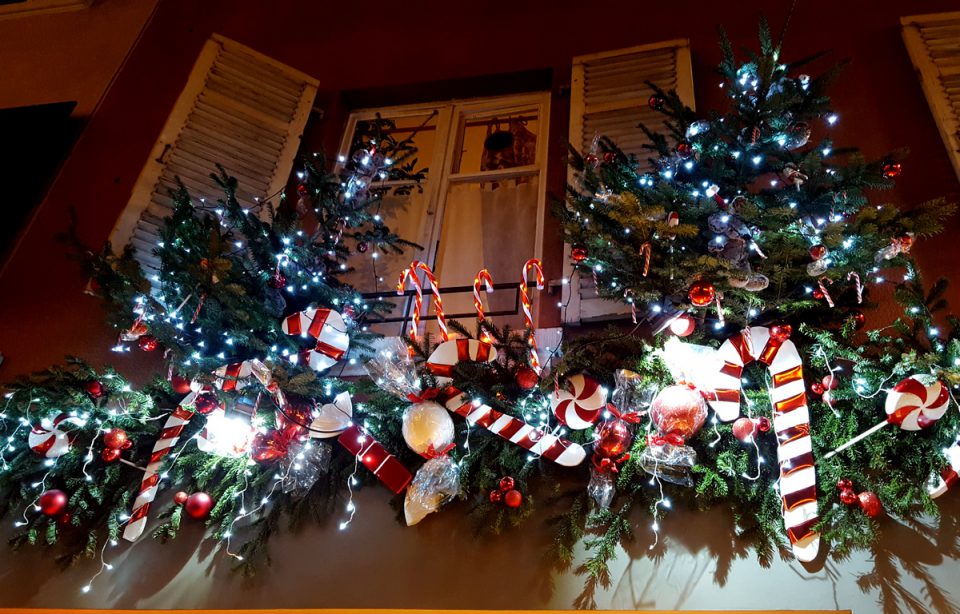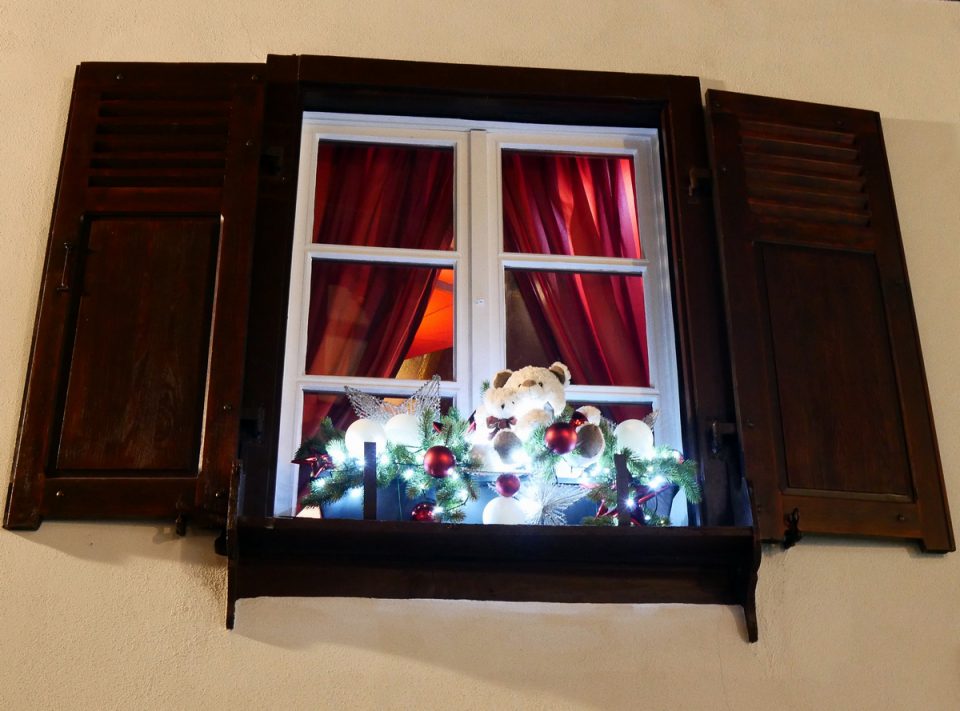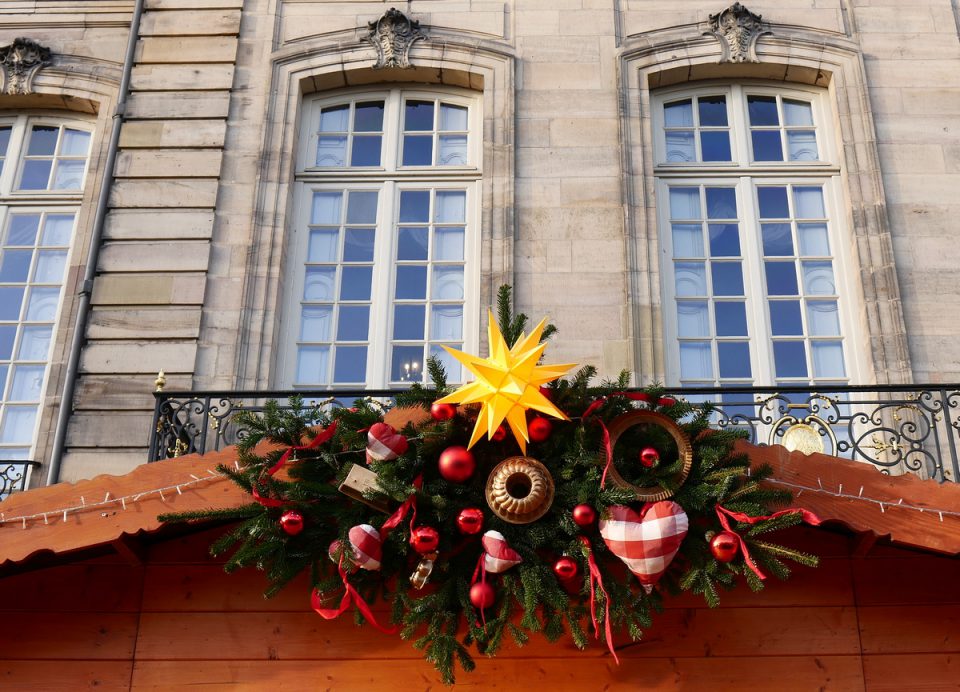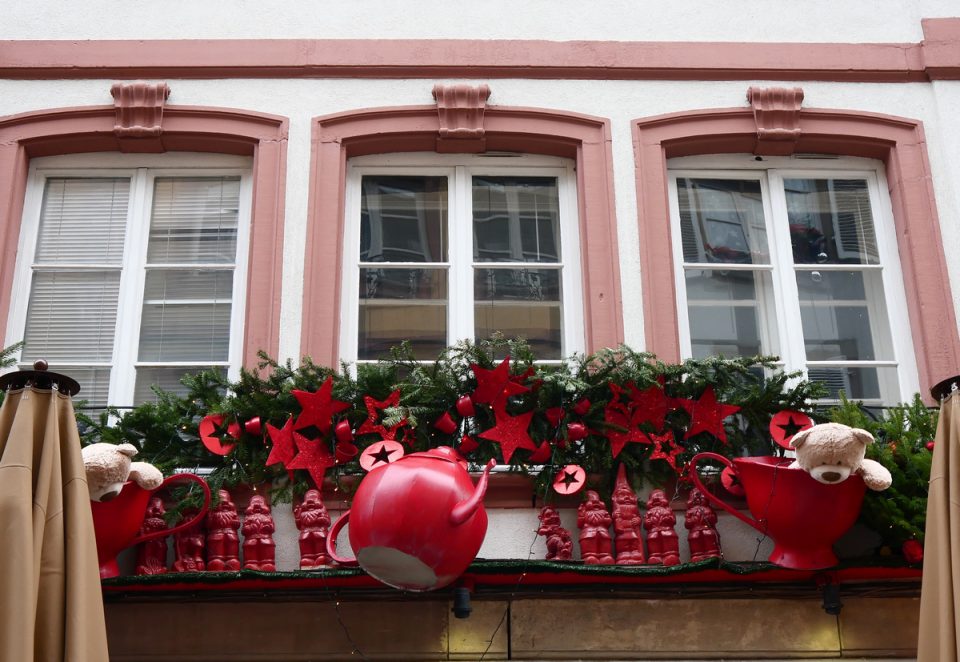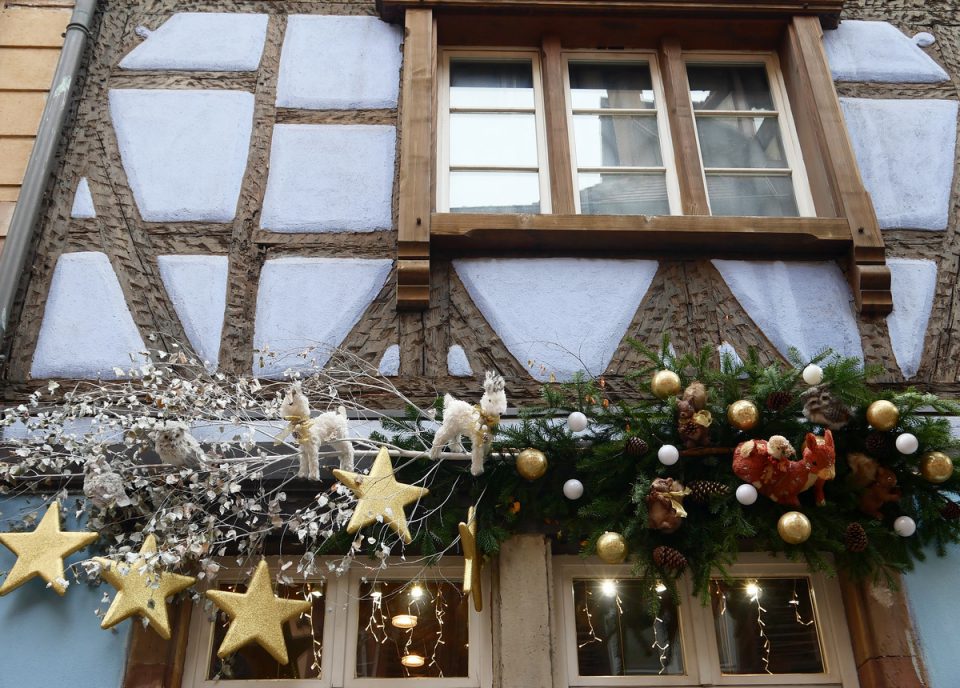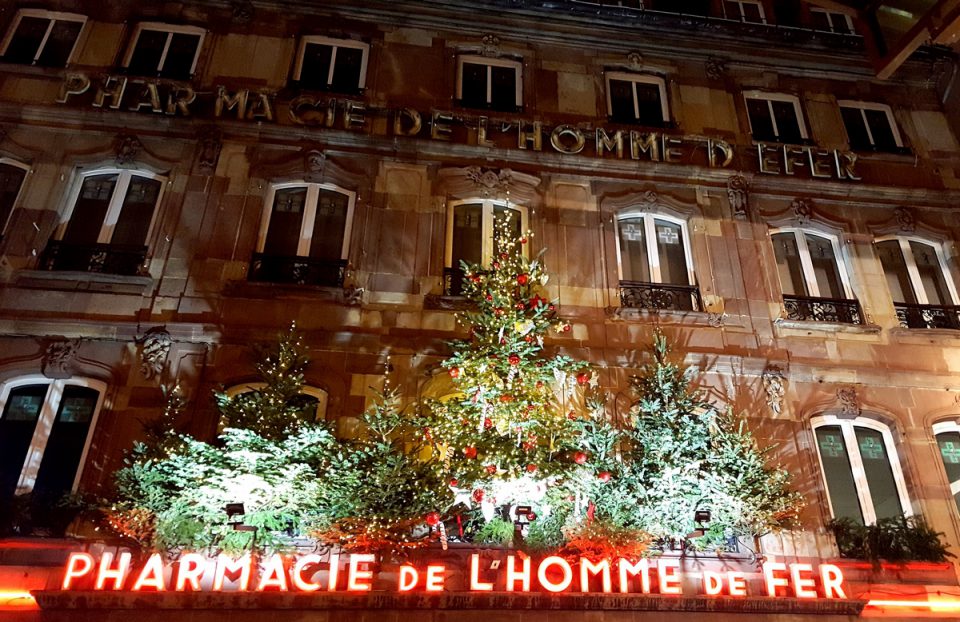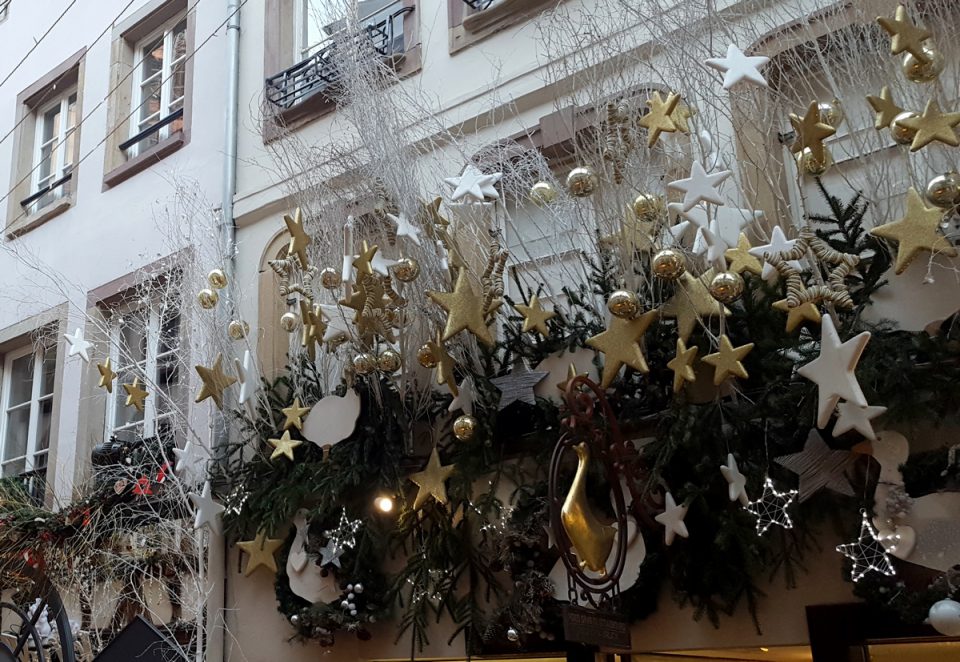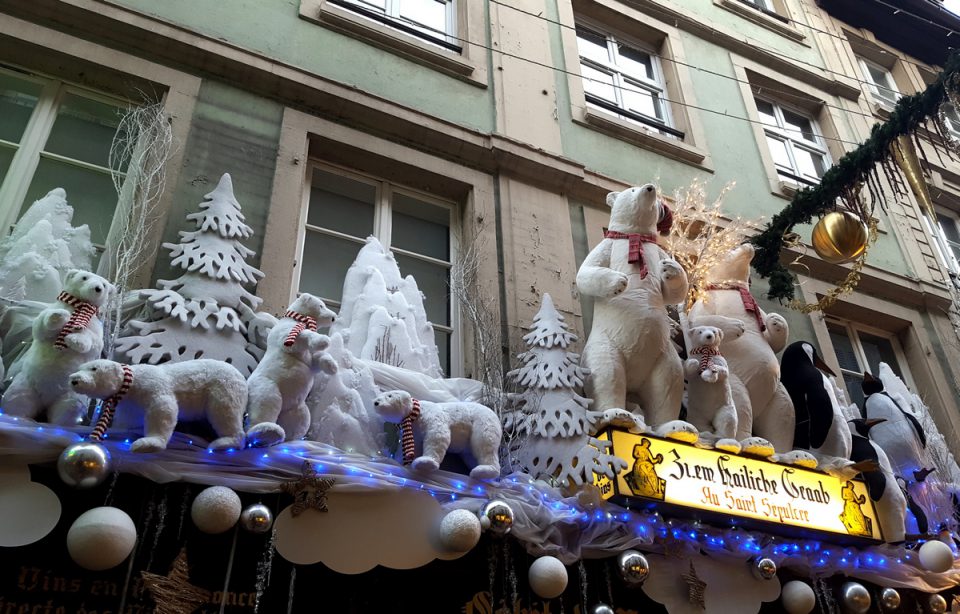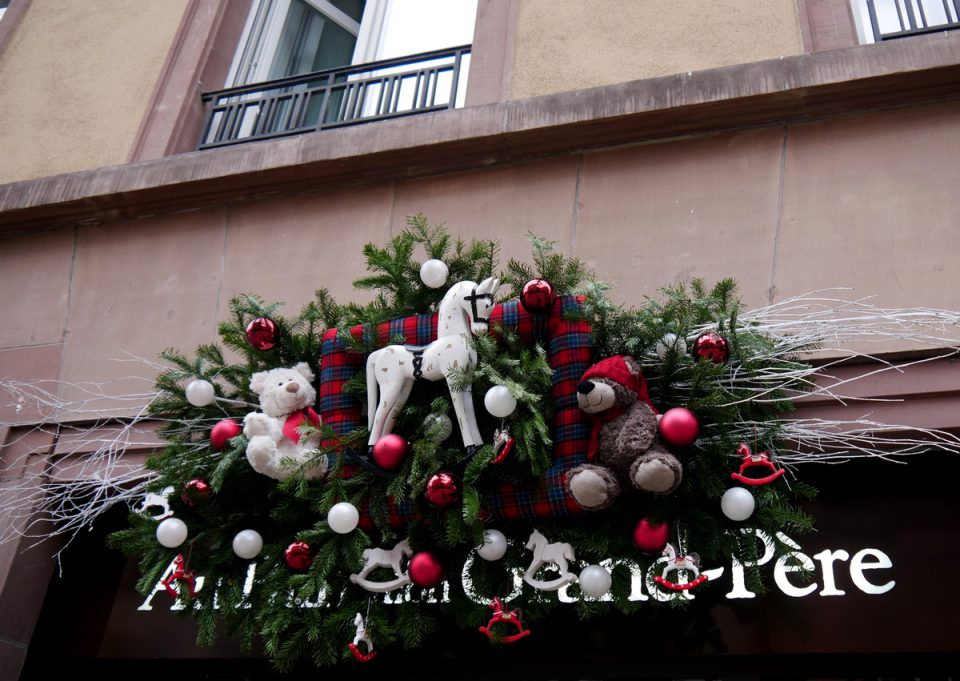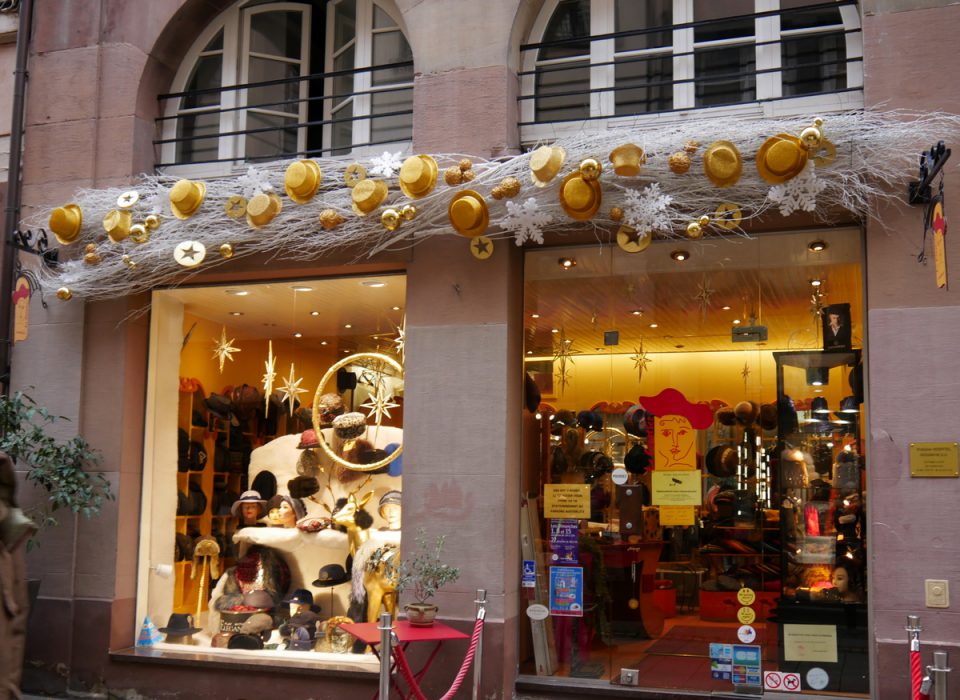 Text: © Copyright Ingrid, Travelpotpourri
Fotos: © Copyright Ingrid, Travelpotpourri