Once upon a time, when people had burnt wood to heat up, a blacksmith lived in this region. When a tree in his garden dried out, he called up two workers to dig the tree out. Doing this work, they found some "black stones" which accidentally got into the fire and burnt to cinder. This is how coal deposits were discovered in Ostrava region (North Moravia). Of course, there are also other legends about it…
Travelling by the express train from my hometown to Prague, I knew the city of Ostrava only like a train station. For me, the "black" or "dirty" city has always been a symbol of the hard work of miners and also of propaganda because communists liked showing us miners whose faces were covered with black coal dust and steelworkers irradiated by the fire of blast furnaces.
The discovery of coal was the turning point for Ostrava. The tradition of the iron production goes back to 1828 when the Ironworks Vítkovice were founded.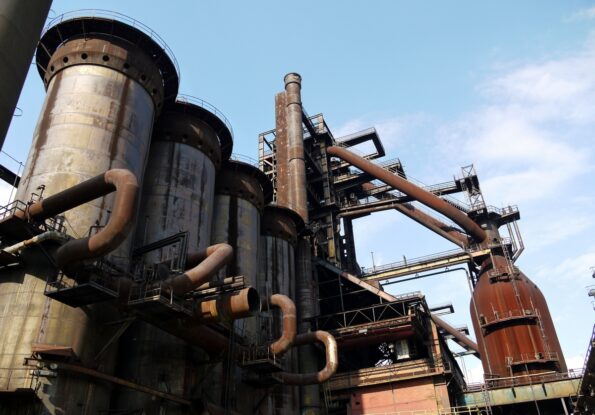 Thousands of miners used to work here, several family generations took their turns. The last transport container came forth on June 30, 1998, and the pits were buried. For a long time, nobody was able to decide what to do with this industrial complex.
In the past, more or less only castles, churches and similar historic buildings were considered as historic sights. But because old, industrial facilities are also icons of its era, in 2007 they began a large project to renovate and reopen this industrial heritage to the public. Vítkovice – like a phoenix – started to rise from the ashes… or from iron?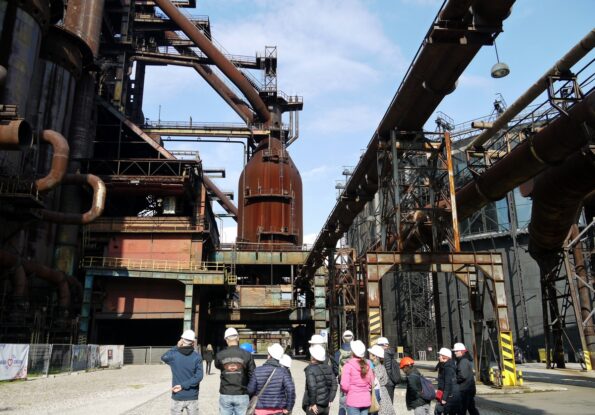 Today, although "New Vítkovice" (Lower Area of Vítkovice) looks like a weird world of old factories, furnaces, chimneys, pipes and other massive constructions, many call it Hradshin Castle of Ostrava. Indeed, the corroded monsters are rising up to heaven like Gothic cathedrals.
Here, you can still feel the strong genius loci, for me especially when we entered a blast furnace. It had used to produce 1,200 tons of iron. The temperature in the upper part had used to be about 300°C, 1,500°C in the middle and even 2,000°C in the bottom, where crude iron had used to pile up!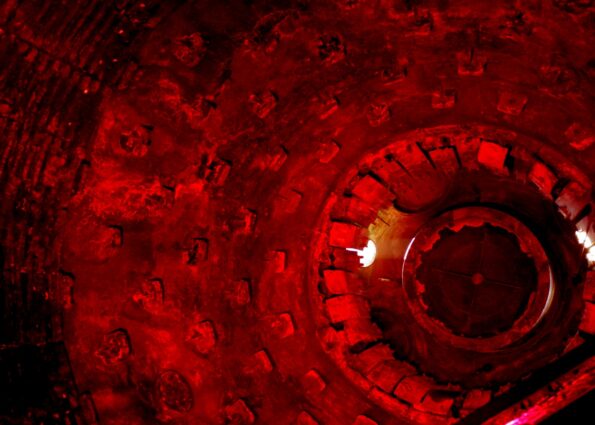 A skip hoist – originally used for raw material transport – took us to a more than 20 m high superstructure of the blast furnace.
Besides the amazing view, there is also a small coffee bar named after the famous sprinter Usain Bolt who christened it in 2015.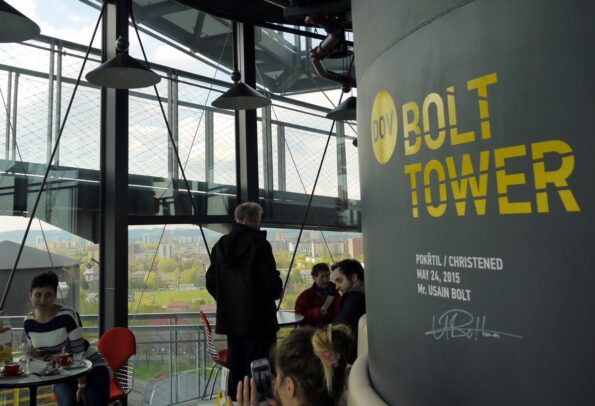 You can also enjoy a view from the service platform. A guided tour provides you with all information about the complete process of iron production. We visited also the control center with hundreds of different buttons. We felt like the time had stopped here.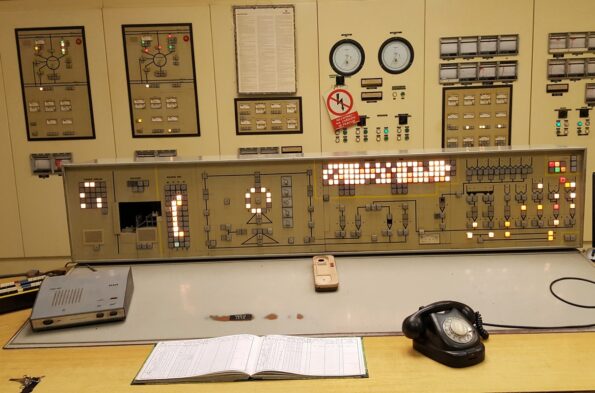 We visited also the former gas container which had used to maintain the permanent gas figures in the entire gas net. Josef Pleskot, a Czech architect, succeeded to change this space into a multifunctional hall Gong with a flexible stage. The large hall has a capacity of 1,500 people.
The Lower Area of Vítkovice is the most popular tourist attraction in Ostrava now. Many events take place here, the most known is a multi-genre festival Colours of Ostrava, the biggest international music festival in the Czech Republic. This event is a proof that Ostrava is not black, not "dirty" anymore, but colourful! Anyway, you can see it in the other parts of this area as well – for example in the Small World of Technology, where you can get lots information about the newest scientific and technical discoveries, drive a bus or train, be an astronaut, fireman or even Captain Nemo and try many other experiments. What's more, you are allowed to touch everything!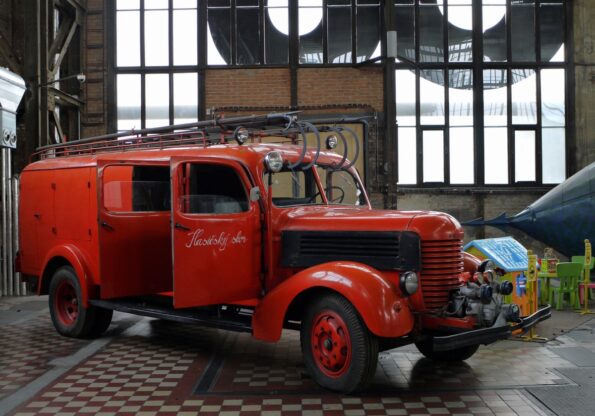 There are also many interesting games and interactive displays in the Big World of Technology. A lot of fun and lessons both for children and adults. We could not resist either. One of the funniest things for me was the experiment where we let us electrify so that our hair stood on end.
It is amazing that the energy which faded away 20 years ago was rediscovered again this way.
All information in the whole Lower Area of Vítkovice is in Czech, English and Polish.
You can find more information in English also here: Vitkovice and World of Technology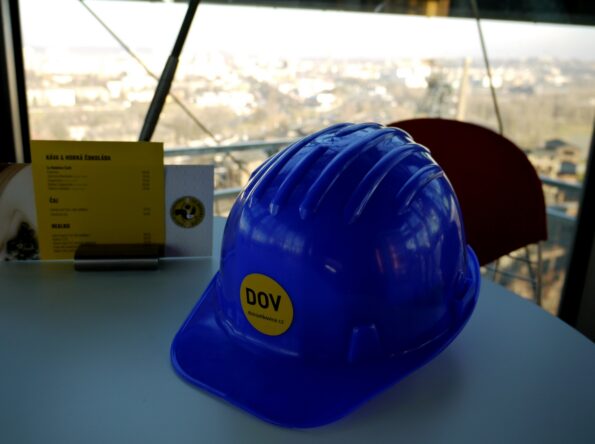 I was really impressed not only by this industrial area but also by the city of Ostrava itself. There are many places worth to visit. One of them is the Prokeš-square with the New City Hall. It was designed by the architect Vladimír Fischer in the functionalist style. The project started in 1925. We also accepted the offer to take a lift to the top of the tower which rises up to the height of 73 m over the city (but you can also climb 292 stairs if you want).
The view was amazing. We could see the entire city, its roofs and towers of churches. The greenery was followed by areas of heavy industry. We could see the Ostravice river which was very muddy after heavy spring rains and also Beskydy and Jeseníky Mountains. They say that if the weather is nice, you can even see neighbouring Poland.
Ostrava is a city that was built neither by royal nor clerical power. It was built by capital. Golden days for the city began when the ironworks passed into the ownership of the Rothschild family of bankers. Rich families built their magnificent villas here to present their wealth. Very often, they put also coal pieces into the stuccoed flowers on the richly decorated facades of their houses because coal was the resource of that wealth.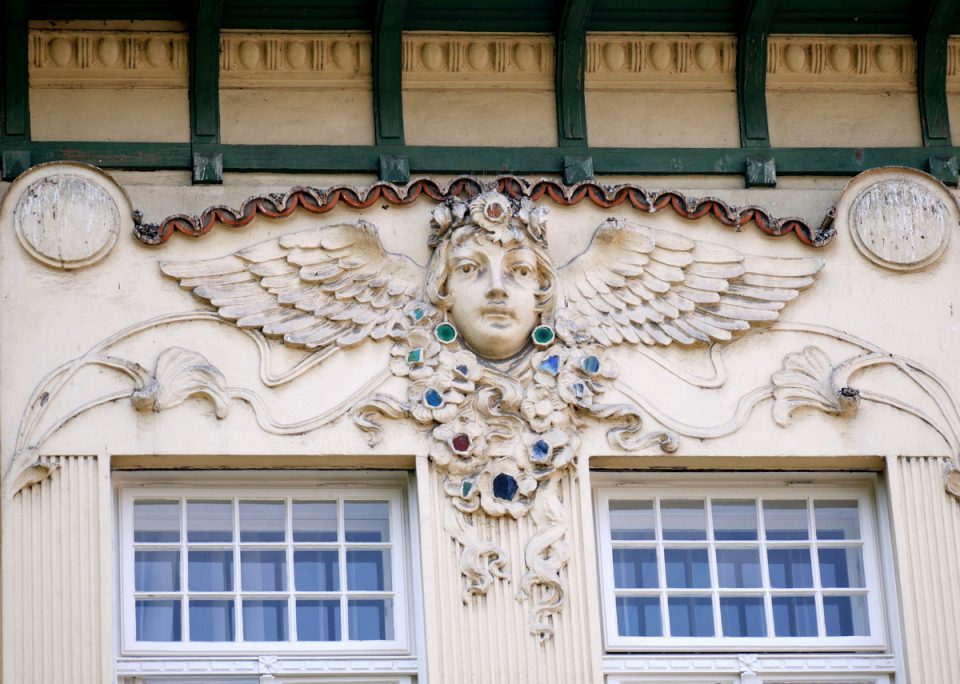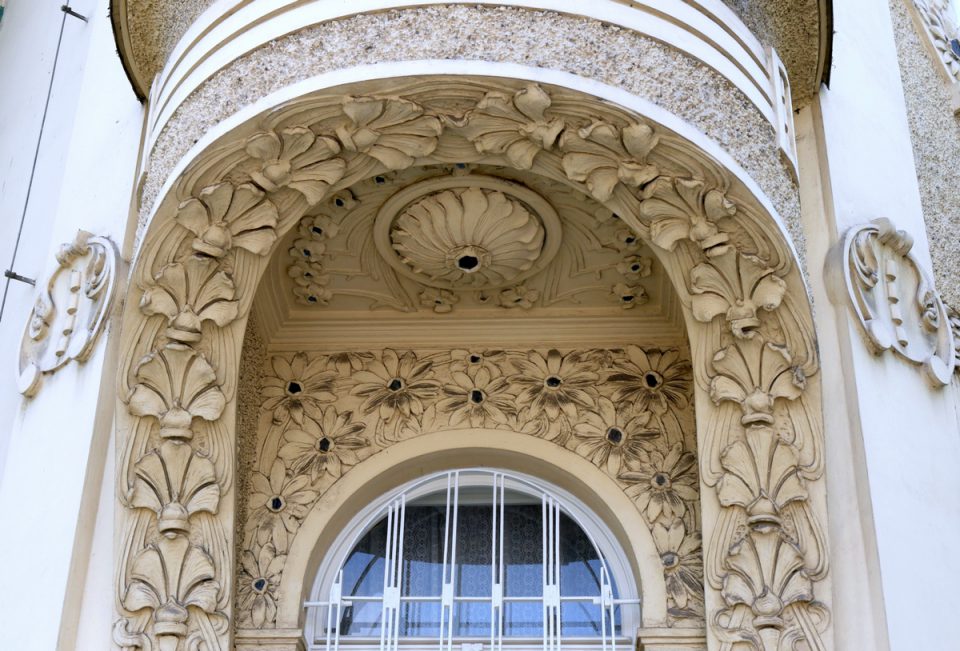 Some other sumptuous houses of bankers, lawyers, doctors and artists can also be found on Masaryk-square, the main central square. The most striking building is the former city hall, today Ostrava Museum with regional expositions (info) and the plague column from 1702.
There are several interesting churches in the city as well: the Neo-Renaissance Cathedral of the Divine Saviour, the second largest church in Moravia, the Lutheran Church of Christ from the beginning of the 20th century, built in the style of the Dutch Renaissance
and the Church of St Wenceslas, built in the 13th century, is the oldest historic building on the territory of the city.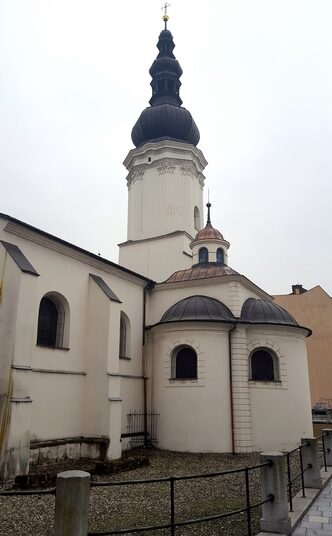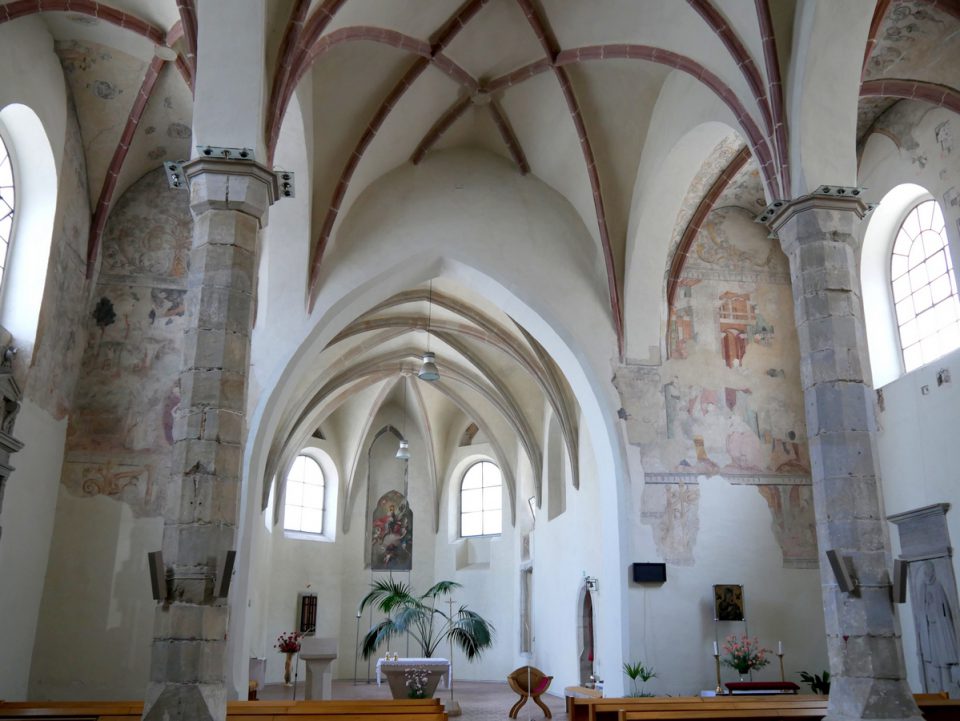 There is not so much to see for those who are interested in Jewish monuments. The synagogue was burnt down and demolished by Nazis in 1939. There is an unusual monument on the Zeyer-street to commemorate the synagogue and also 8,000 Jewish victims from Ostrava who died in World War II. But you have to search for it between some shop windows. It reminds me of a vault. It was created by Eva Jančeková, a young Czech sculptor who says that you can look through the cut Jewish star into space, to our ancestors… It was made of Corten weathering "crying" steel with the corrosion-retarding effect which reminds of running tears.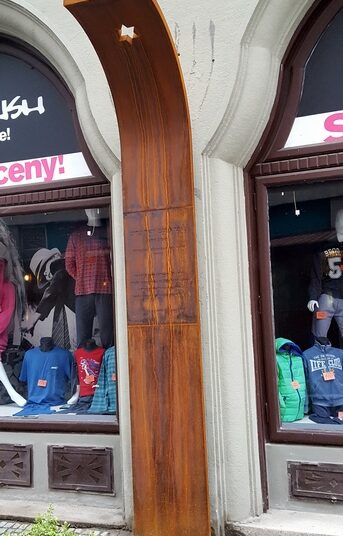 There are many other places to visit in Ostrava: a planetarium, theatre, zoo or Miniature World Miniuni. Or you can enjoy swimming in the biggest swimming pool in the Czech Republic or watching an ice hockey game in the modern multifunctional hall Ostravar Arena where the World Ice Hockey Championship was held in 2015. We made a short trip to the medieval Silesian-Ostrava-Castle. It is interesting that it has sunk by 16 m due to the mining tunnels. The castle was renovated and houses a Museum of Witches. It was funny to read recipes from the wizardly cuisine.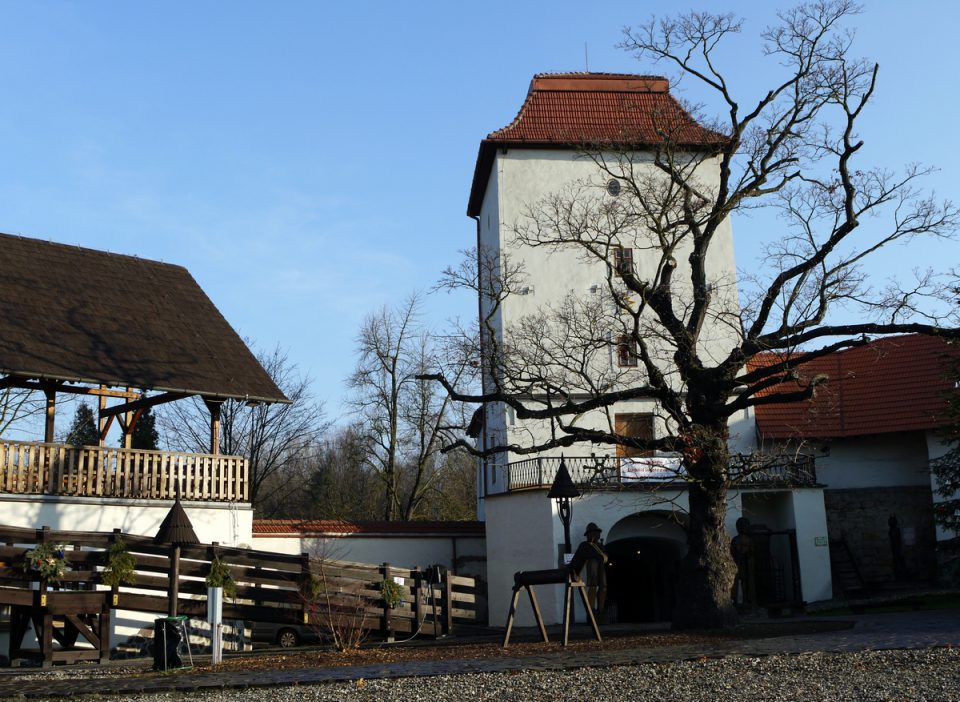 You cannot complete your visit to Ostrava without visiting a mine. I recommend Landek, the largest mining museum in the Czech Republic. We took a lift down to the pit in the original mining cage and explored a 250 m restored area of different corridors.
There were some machines around which are still working. Our guide switched on one of them to show us how demanding the mining work used to be. It was really a heavy roar! But if you want to feel like a miner, you have to add much more dust, heat and humidity.
We also visited the exposition dedicated to the underground rescue work. The order that every mine has to have a rescue service came from Vienna in 1898. We took a short look inside a chain changing room. Pieces of old clothing were hanging there like zombies in a horror film.
Back again outside, we took a ride on original small carts which were used for the personnel transport in a mine and looked at some heavy mining machines – rock cutter combines, drills and loaders – in the car park.
You can find more information about the museum: here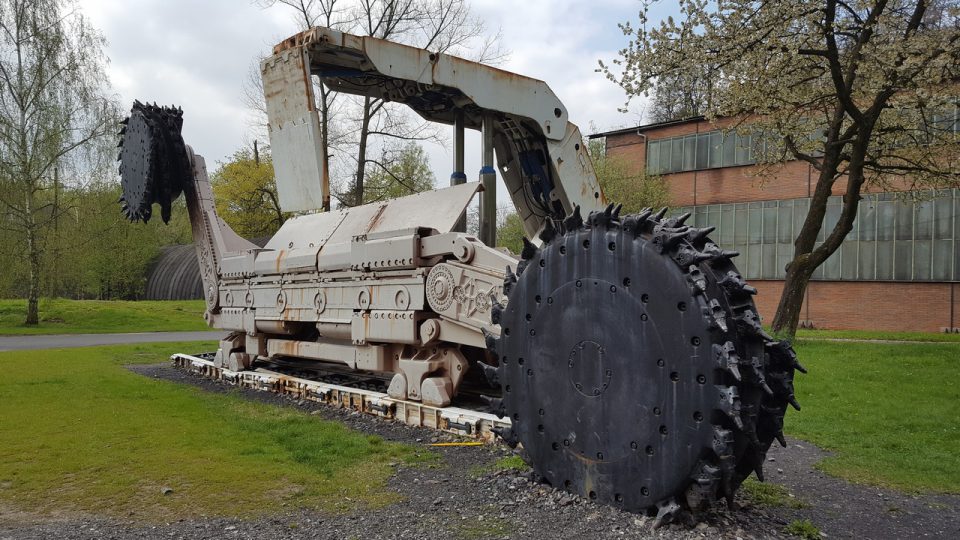 We finished our visit in the typical mining restaurant Harenda u Barborky which offers traditional Czech and local specialities. If you visit this restaurant, do not forget to order a "flag" (vlajka in Czech) – a mixed drink made of green peppermint liqueur and black Fernet Stock (a herbal bitters) which reminds of the colours of the miners' flag.
EXPLORE OSTRAVA
Where to stay: I stayed at the Park Inn by Radisson Ostrava which is a typical city hotel with good services.
Where to eat: There are many restaurants, coffee houses, music clubs and bars especially on Stodolní street. They say that this is a street that never sleeps. A place where you can not only eat but also enjoy some of the many events which are held here. A place where the local dialect is mixed with Czech, Slovak, Polish, German and other languages.
If you prefer calmer places, then my personal recommendations are to check out the restaurant in Zámek (Castle) Zábřeh with excellent beer and famous ribs!
If you are interested in visiting Ostrava, you can also get more useful information here: Welcome to the North Moravia and Silesia Region
Text: © Copyright Ingrid, Travelpotpourri
Fotos: © Copyright Ingrid, Travelpotpourri