If have you visited the famous market Merchato di Rialto in Venice or at least read about this place in our previous article, then you would certainly think that frutti di mare (seafood) star in the Venetian cuisine.
Well, it is true, but the legendary dish of Venice does not have anything common with fish! It is risi e bisi – a dish of rice and peas.
Rice from Venice is well-known for its quality, even the way of cooking all'onda comes from the lagoon city. Properly cooked risotto should be creamy, if you tilt the pan, it should flow down. But the rice grains should remain al dente. There are several famous rice dishes: risotto nero (of black rice which is coloured with cuttlefish ink), risi e figadini (rice with chicken liver) and risi e bisi – risotto with peas – which has been cooked here already for centuries. People of Venice prepare it usually with parsley as a typical spring dish on 25th April, the Day of Saint Mark, the patron of the city.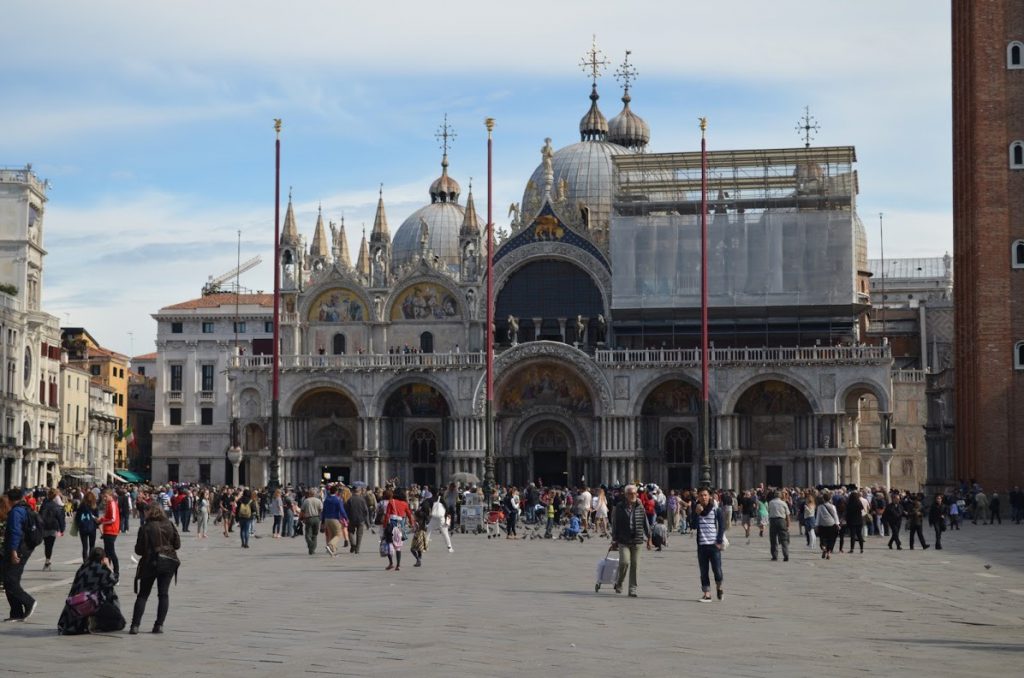 The word bisi is a short form of piselli, dried peas was called pisum by ancient Romans. As in some other cultures, also here, rice is a symbol of happiness and fertility. That's why it is thrown on newly married couples.
To have this specialty on Saint Mark's Day is so important for people of Venice that in bad times they were ready to import peas from the feuding city of Genoa!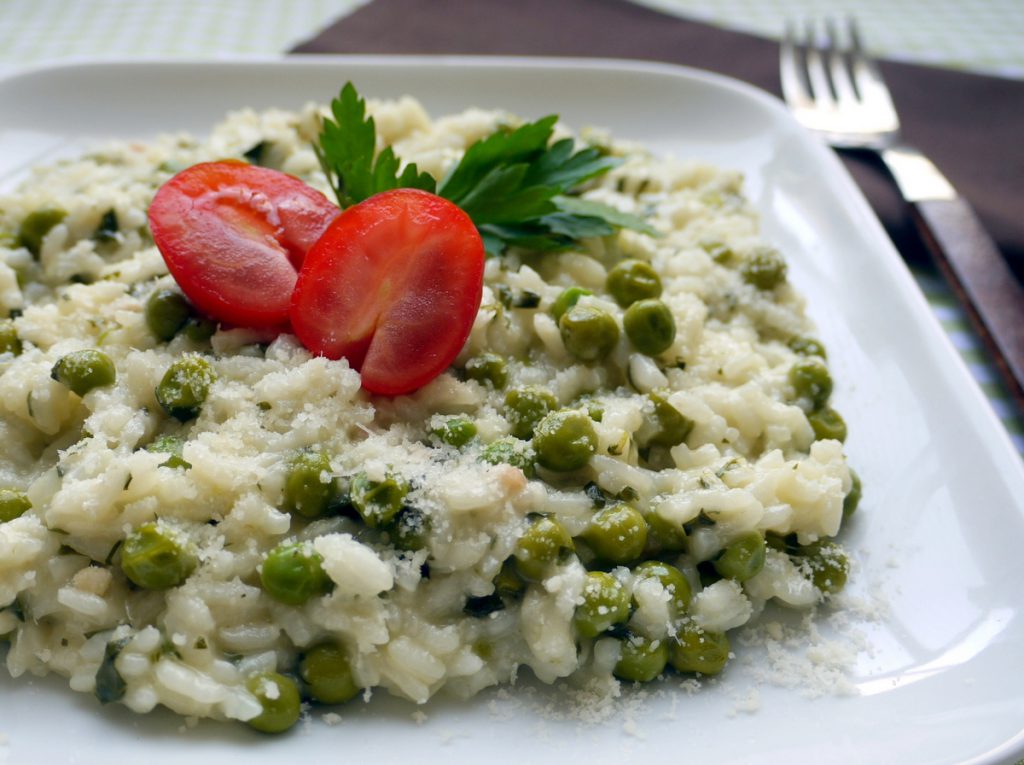 The dish is very easy to prepare.
Risi e bisi
We need:
300 g peas
300 g risotto rice
30 g bacon
1 onion
parsley
3-4 tbsp olive oil
1 tbsp butter
1 l stock (vegetable or chicken)
75-100 g Parmesan cheese
salt, pepper
Method:
Chop bacon, onion and parsley finely and fry it a little bit in olive oil and half butter in a pot. Add peas, pour 1 ladle of hot stock, bring to boil and cook for 12 minutes. If the liquid evaporates, add more stock. After that pour the rest of the stock, add rice, stir and cook at low temperature until the rice is al dente. Adjust salt and pepper, stir in the cheese and the rest of the butter. Leave it for 3 minutes, then stir again and serve.
Buon appetito! 🙂
Related posts: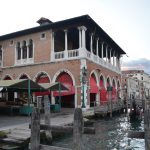 Text: © Copyright Ingrid, Travelpotpourri
Fotos: © Copyright Ingrid a Robert, Travelpotpourri